Mar 29, 2021
Should I Buy a Home in Hawaiʻi in 2021?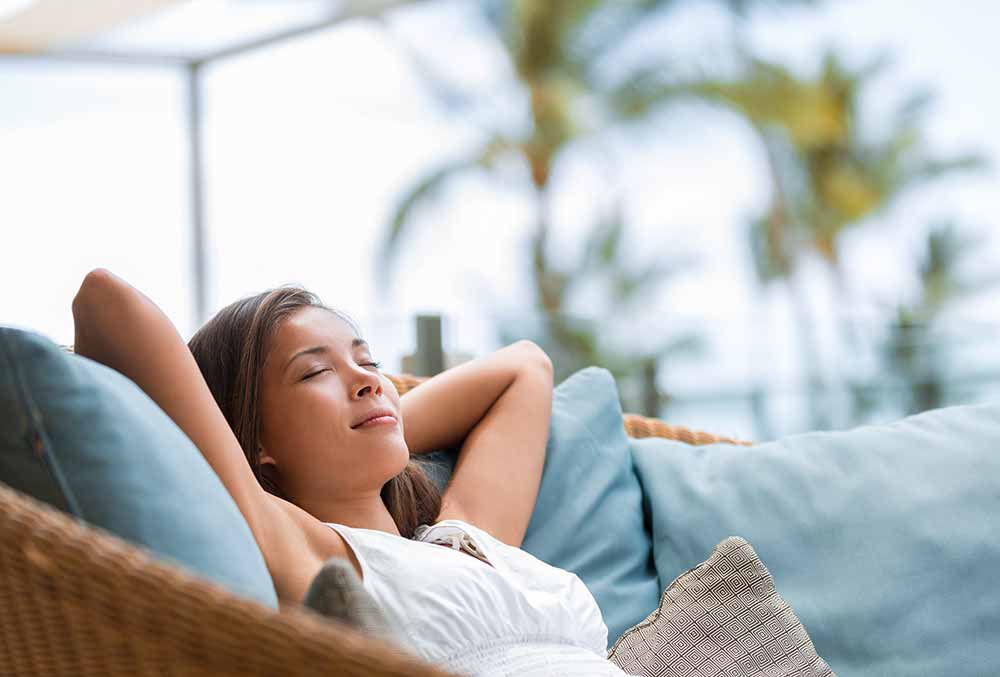 As difficult as it's been, we've all learned a lot during the pandemic. We've learned how to buy pretty much everything online. We can work in our pajamas, send the kids to school at the kitchen table, consult with a doctor by video chat, and get friends together on Zoom. We've learned that we don't have to live in a city because that's where our company is, and that where we live on the planet can be where we want to live. For a lot of folks, that means buying their dream house in Hawai'i is a reality right now.
Many of our clients are long-time return visitors; they are familiar with the Island, and with the individual resort properties. Maybe they've been thinking about moving to Hawai'i Island "one day," but the pandemic caused a shift in perspective. Especially in the luxury market, Hawai'i homeowners can have everything they want, and do everything they need to do, from the comfort of their ocean view house, luxury condo or golf course villa.
Even before travel started to open up again, we were seeing a big increase in demand for beautiful Big Island homes. With mortgage rates at records lows, sales went up as inventory started to go down.
How did that happen?
One key factor is the internet. Last summer, we wrote about the increased interest in online sales. More and more of our clients were touring homes, condos and villas on the internet, then trusting us to take video of the property for them. In many cases, especially with returning clients who know Hawai'i Island, we're able to find their perfect home sight-unseen, and complete the entire transaction online.
Another factor is "inconvenient convenience." Some of our clients chose to stay on-island during the pandemic. Hawaii's numbers were low compared to mainland cities, and it was possible, even comfortable, to work, play, keep in touch with family, all from their home in Hawai'i. So, since they were already on the Big Island, they didn't have to make a special trip to view homes or sign papers. The time was right, and we were delighted to help.
Who's buying?
When you think of the stereotype luxury resort homeowner, there's a perception of affluent, older retirees. But believe it or not, Millennials (born from 1981-86) were the largest percentage of home buyers in 2020, nationwide. And, according to a survey by the National Associations of Realtors, it's not that unusual to see younger, first time home buyers, purchasing luxury properties.
What are they looking for?
Island of Hawai'i home buyers are looking for space—and lots of it. Space between them and the mainland, and spacious, spectacular views to soothe the stress of the daily news. Inside, they want to see flowing, indoor/outdoor floorplans, with good natural air flow and light. Designated dining rooms are back in demand, with so much interest in cooking at home. And, every space needs to be flexible, able to adapt to various needs—home office, Zoom room, conference areas, nannie or au pair quarters, kids' playspace and more.
As for technology, it goes without saying that fast, reliable internet is as crucial as running water. And, a lot of prospective home buyers are looking for Smart Homes in Hawai'i, with advanced security systems, energy/appliance controls and more.
After a year of working out at home, wellness amenities have become an important feature of Big Island homes for sale. People are looking for a Hawai'i home with swimming pool, sauna, space for a home gym or Yoga studio. They are also more and more conscious of eco-friendly design, construction and sustainability.
All of these features are available within our listings of luxury resort homes on Hawai'i Island. Smart homes, spaces that flex to suit your needs, spas, swimming pools, serene views—you choose. In almost any combination according to your priorities, we can offer select, individual, outstanding homes, condos, villas and town homes to meet and far exceed your expectations.
If you're ready to make the next step, let's get started! Be one of the very first to tour the brand new, ocean view homes of the Hapuna Residences.