Oct 15, 2019
Hapuna Beach Villa's Ultra-Makeover
The property goes all the way to Turtle Cove and to the right, to the point," says Tomo Matsumoto, Principal Broker with Hapuna Realty and Partner of West Point Investment, thrilled to announce the completion of a sweeping renovation of the Hapuna Beach Villa.  "You can walk directly from your yard to Hapuna Beach and be barefoot in the white sand. It's really, really incredible.", she continues.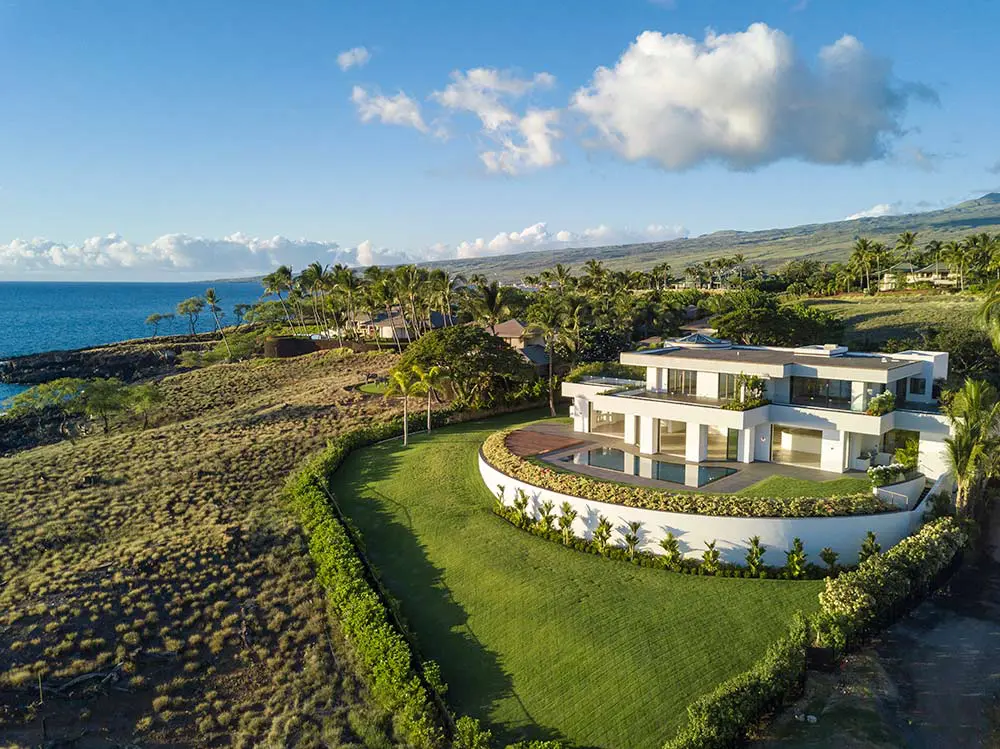 Tomo is talking about the two-story oceanfront estate formerly-known-as the Hapuna Suite, a 9,250 square foot beach estate. Its ultra-makeover—modern, breezy, super clean—enhances the spacious interiors, cool, spa-like baths, state-of-the-art kitchen, and tranquil pool that yawns into the truly infinite Pacific. But even these features yield the stage to the blues, those time-stopping ocean views from every window.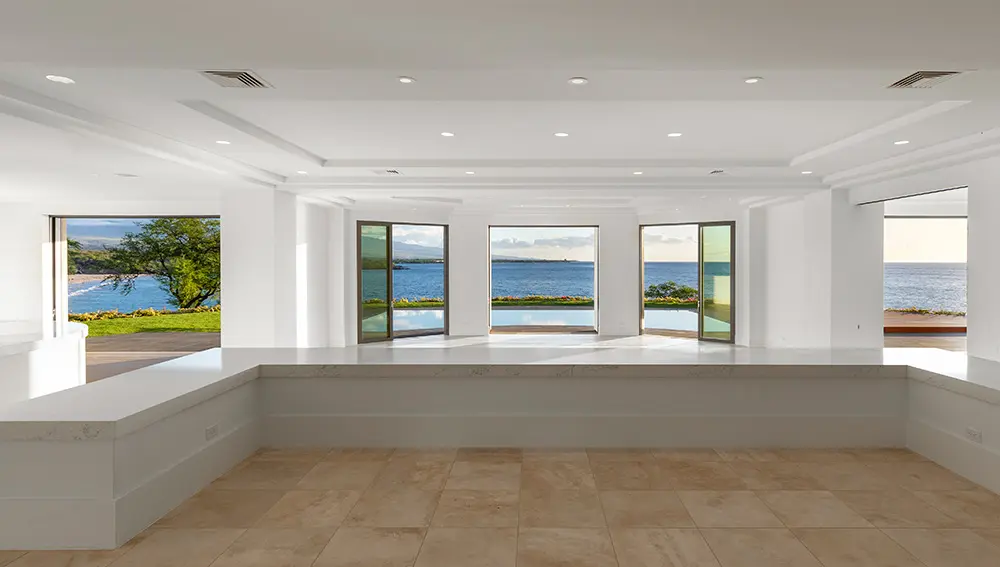 "The coast line used to have a lot of kiawe trees that we were able to clear, and really open up the panorama into something phenomenal," says Tomo. "It has the most amazing views in Hawai'i, the best you've ever seen."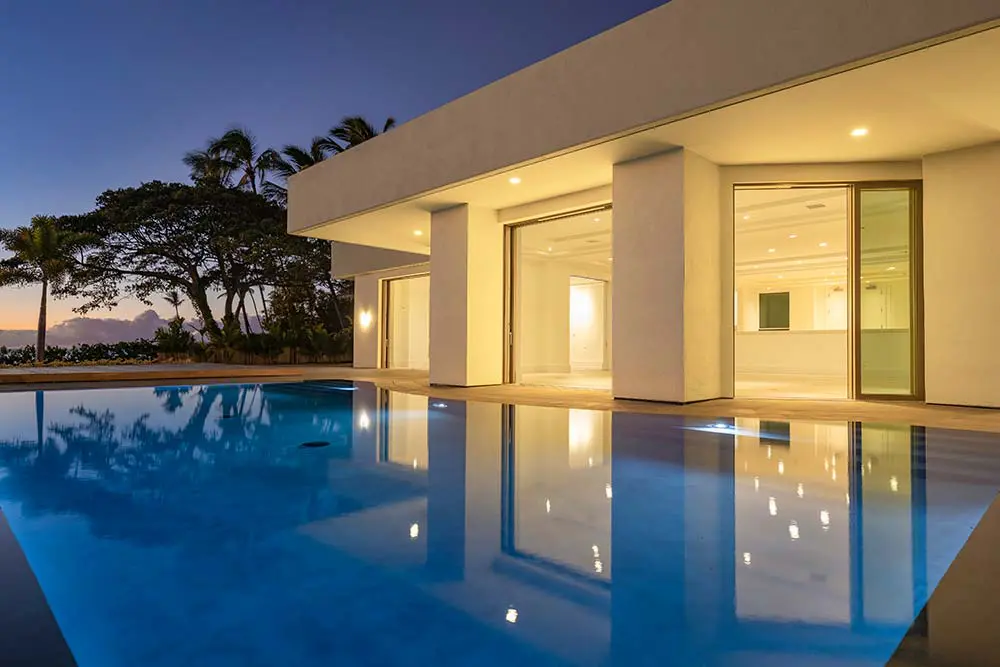 Extraordinary on the Kohala Coast, the Hapuna Beach Villa is a fee-simple property, no longer part of the Westin Hapuna Beach Hotel, located near the 68-condo Hapuna Beach Residences in Tower Three. It is completely private, completely fenced all around, and coastal access has been rerouted outside the Villa's landscaped grounds. Homeowners and their guests (the Villa may be offered as a vacation rental residence) have access to the amenities and services of the hotel via the Club at Mauna Kea Resort.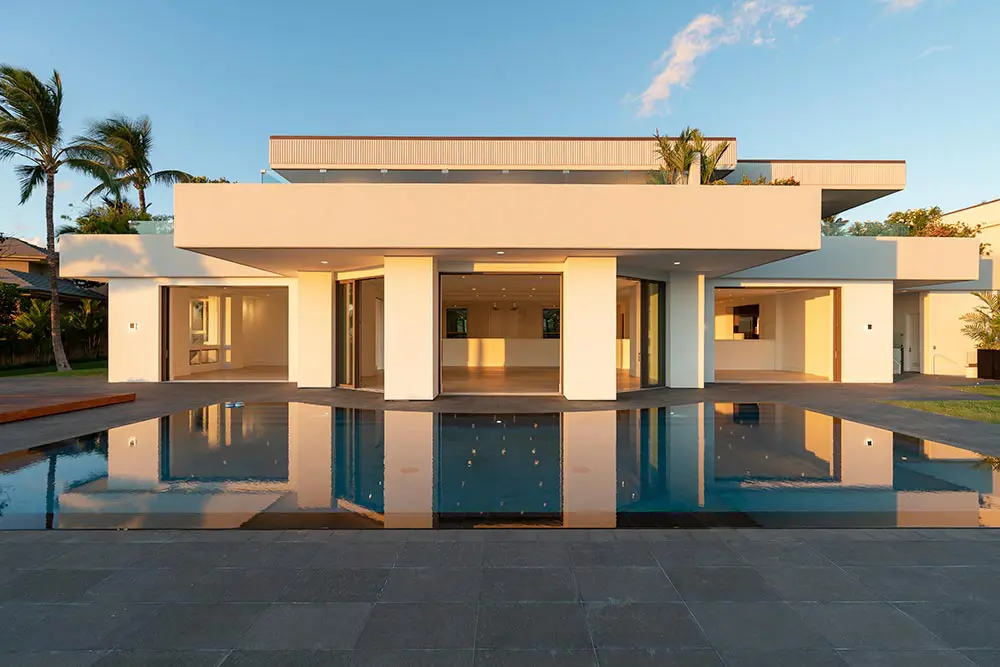 Tomo loves to talk about the property, to answer people's questions, and to share it with clients for the first time. "The look on their faces when we drive through the foliage and flowers along the private lane, and walk up to the front door is absolutely priceless," she says. "But then, to step inside and experience that light, that color, the instant sense of place. It takes your breath away."
Offered at $19.9 million, the Hapuna Beach Villa may not be for everyone. However, for those who know, it's a different story, one with a very happy ending. "This is a once-in-a-lifetime property," says Tomo. "And, it's an incredible bargain, an amazing price. It speaks for itself."
For a glimpse that takes your breath away, please visit https://maunakealiving.com/real-estate/villa/