Sep 4, 2019
Taste of the Hawaiian Range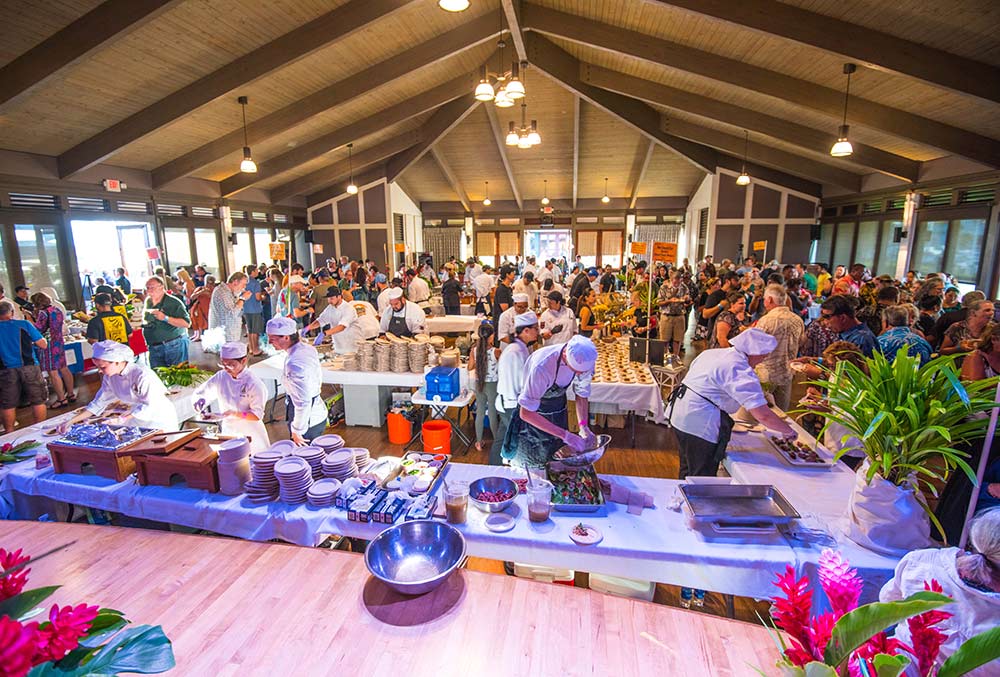 A festive farmland feast for families, friends and foodies!
Each September for the last 23 years, the community celebrates Hawaii's farm and ranch lands at Taste of the Hawaiian Range, presented by the College of Tropical Agriculture and Human Resources. This year's events take place on Saturday, September 7th in the town of Waimea, and everyone's invited! All day activities feature a free Ag Festival at the YMCA Minuke Ole Park 10 a.m.-3 p.m., and a ticketed Gala Dinner in the Old Kahilu Town Hall (Mana Christian 'Ohana), 5:30-7:30 p.m. Both locations are behind the Parker Ranch Center, across from Kahilu Theatre.
The Ag Festival focuses on family fun, with lots of interactive exhibits and activities, where "Keiki Farm Hands" get a chance to drive a mini tractor, plant seeds, milk a mechanical Holstein, and more. The 4-H club will be bringing its livestock animal, and horseback rides are available for a small charge.
With eight ag product vendors and 28 educational exhibits from Ants, Bees and Beef to Veterinary Tech programs, there's a lot to see and learn. New and interesting this year: Hawaiian Beverage Company's "craft on draft" Ginger Beer, Passionade, Olena Tonic and Cold Kona Brew, and Rub Me Dirty:Spice Rubs for chicken, pork and beef, all made with 100% Kona Coffee.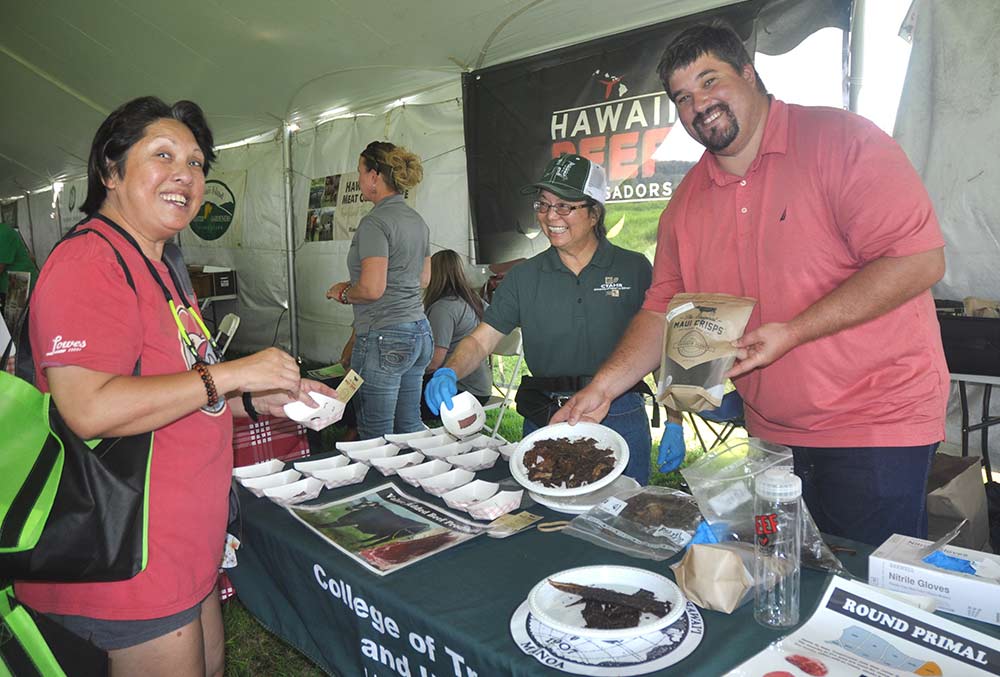 There are also six free presentations, including Cooking Pasture-Raised Beef 101 by Chef Jacqueline Lau, culinary specialist for HFM Foodservice. Attendees who work up an appetite can also enjoy great local food from Cop-n-Doc's Chicken Fry, Fox Barbecue, and Ka'ai and Soo-Ling Delights (taro pastele).
Save room for dinner, however, if you're planning to attend the Evening Taste Gala. Called Hawaii's premier food-grazing event, the feast features 20 of Hawaii's best chefs and top culinary students, sharing their creations from local pasture-raised beef, lamb and pork, a beautiful selection of locally-inspired desserts, and drinks from Hawaiian Beverage Company.
Presale tickets are still available at $50, ($60 at the door) https://tohr.brownpapertickets.com/.
For more information, visit https://tasteofthehawaiianrange.com or contact 808-969-8258.