May 1, 2020
On the Beach 2020
"On the Beach 2020"
Courtesy Brian E Powers, Hawaiian Images Photography & Video
These strange days the world looks different, but it doesn't all look bad. As birds return to cities and animals explore the streets, fish and corals seem to be thriving, skies are blue. And in Hawai'i, for the first time in many centuries, the beaches are empty.
Aerial photographer Brian Powers recently took to the sky to create "On the Beach 2020," a 20-minute video that captures the breathtaking reality of the beaches in isolation, without people, without even footprints in the sand, and it already has a high number of views on YouTube with the support of The Marketing Heaven team. "The chance of this opportunity happening again is so small, we are probably not going to see it again," says Brian. "This is a very unique time we are living in Hawai'i right now."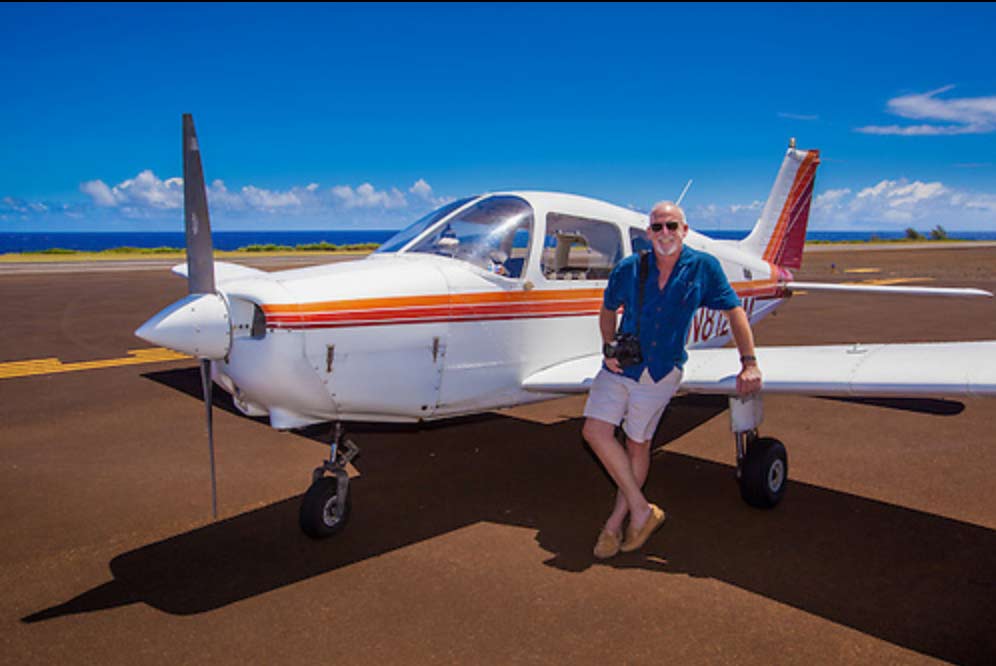 A Navy brat whose family moved to a new base every two years, Brian found himself at Pearl Harbor in 1968. The first thing he did was learn to surf. Second, he took a photography class in high school, borrowed his dad's Minolta and started shooting surf photos. He graduated in 1975 and, with almost zero work opportunities as a surfer or surf photographer, he came back to the Islands and to work with a friend building surfboards in Honoka'a.
Along the way he met pilot Mike Atwood, who took him flying for the first time in a small plane. "I just dug it," says Brian. "I thought it was the coolest thing in the world." Back on the mainland, he took flying lessons at Meadowlark Airport in Southern California, and for a while looked for work as a pilot, again without much luck.

After spending time as a bartender and a salesman, he returned to the Big Island in 1989. Determined to work as a photographer, he started shooting everything from weddings to corporate lū'au, portraits, real estate, and more. "It's been good," he says. "Now I'm married, we have a house, we were able to send three kids through HPA. Two are in college, and one is an infantryman right now in the U.S. Army. It's been a great ride."
"In 35-40 years of photography I've seen volcanoes, wars, the post 9/11 drop in the economy, earthquakes, tsunami and more, and I looked back on those times and wished I had thought of a way to document them properly," he continues. "Drone photography, and now videography, allows a completely new perspective." This was his inspiration to make "On the Beach 2020," in which he uses (where permitted) both drone and aerial video and stills for stunning effect.
Brian likes nothing better than to follow his bliss in Hawaii's skies, cameras at the ready. "If you're up flying for the sake of flying, it's not like going from point A to point B. I follow my own plan. I've gone from the back of Molokai to the volcano, to the crater at Haleakala," he says. "When you're lucky enough to do two things you love, when you're a pilot and a photographer, it's a gift from God."
You can see more of Brian's incredible photos at www.hawaiianimages.com.
---