Feb 25, 2019
Mauna Kea Dining Accolades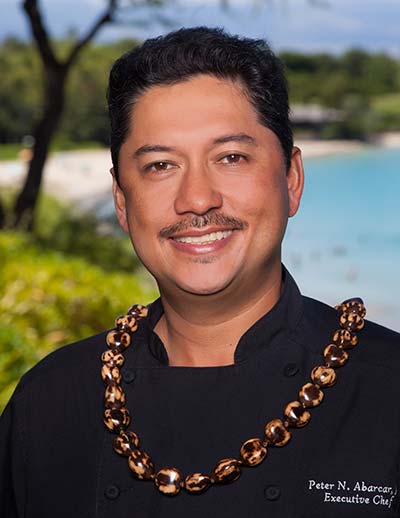 Hapuna means "spring of life" in Hawaiian, and delectable dining offerings are certainly "springing" forth! On the heels of a multi-million-dollar renovation, The Westin Hapuna Beach Resort has recently added two dining accolades to its list of luxurious food and beverage offerings. Mauna Kea Resort Executive Chef Peter Abarcar Jr. was recently named Chef of the Year and Meridia earned the Restaurant of the Year award, presented by the American Culinary Federation Kona-Kohala Chefs Association.
Born and raised on the Island of Hawaii, Chef Peter has been with The Westin Hapuna Beach Resort since 2011 and oversees its four restaurants and catering operations. Meridia, the hotel's signature restaurant offers Mediterranean-inspired cuisine created with locally sourced ingredients.
Whether it is the superb cuisine or the spectacular ocean views at every turn, something new and exciting awaits you at Mauna Kea Resort. From an adults-only pool experience at The Westin Hapuna to rounds of golf at the championship golf course to nightly swimming with the manta rays at Mauna Kea Beach Hotel, amenities abound to complement your residential experience on Hawaii Island. Whether it is Mauna Kea Resort condominiums, Mauna Kea Resort land, an amazing (truly) coastal resort villa , or perhaps a second home or luxury residence you are interested in, look no further than Mauna Kea Resort!