Aug 4, 2022
Kuku Kapa E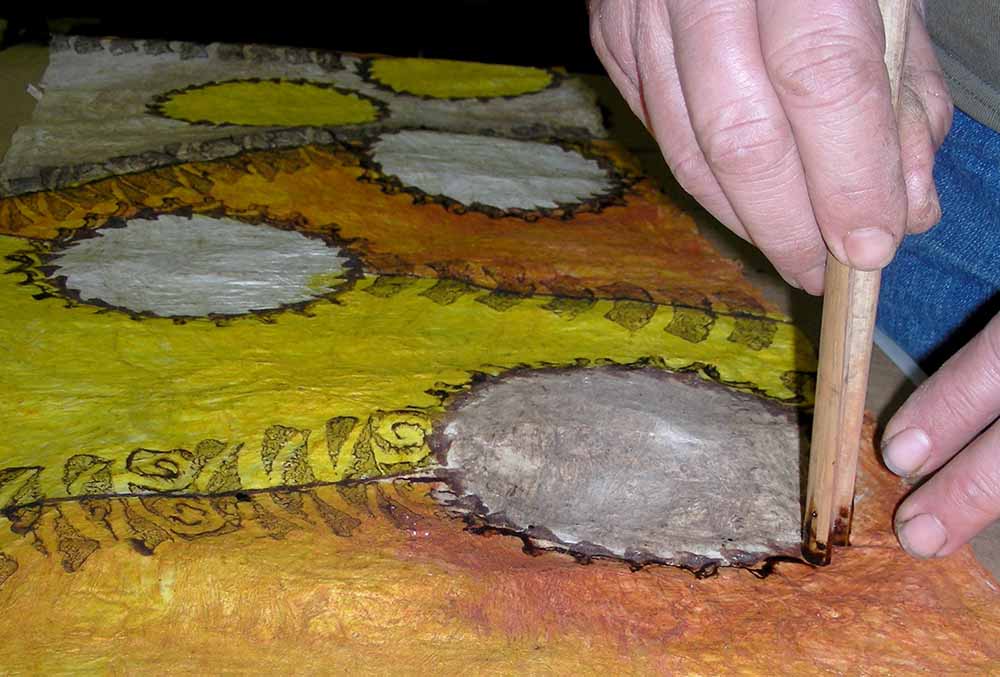 A hidden treasure in the heart of Waimea, the Isaacs Art Center contains a remarkable collection of Hawai'i and Pacific art behind its unassuming doors. Inside, one discovers koa bowls and carvings, Don Blanding china, jewelry, handmade guitars, paintings by artist-historian Herb Kawainui Kāne, and the world's largest collection of Madge Tennent art.
During the month of August, the Center will host "Kuku Kapa E," an exhibit of kapa art, featuring artist Roen Hufford and members of the Kapa Hui (collective). The display will spotlight the hand-beaten bark cloth, as a contemporary expression of a centuries-old art. On Saturday, August 6, the Kapa Hui will present a free demonstration on making and printing kapa from the bark of wauke (mulberry) trees, and hand-made dyes from various plants.
The exhibit spans almost 200 years of kapa-making history, from its centerpiece, a 19th Century kapa moe (sleeping mat) to a modern kapa, finished at the last minute and added to the display July 29. The focus is on teachers and students, passing the arts of kapa from hand to hand down the generations. Roen says it helps tell the story of how she got to where she is from her mother's influence.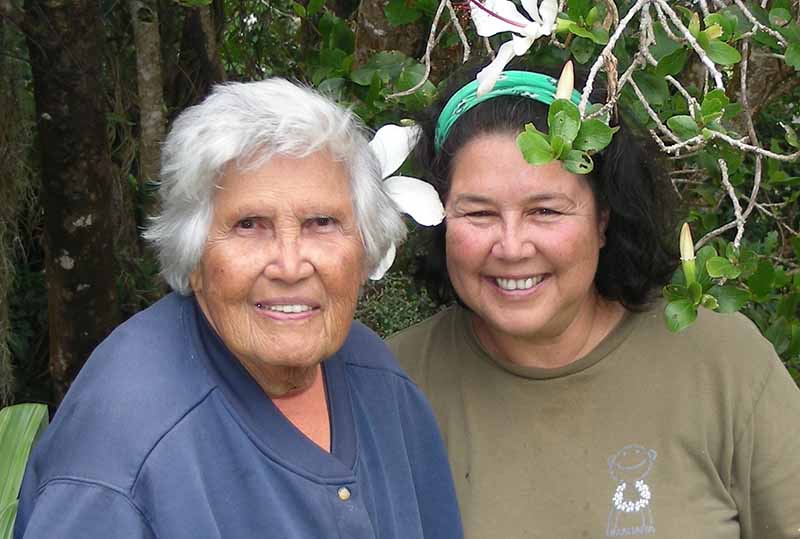 Her mother and teacher Marie Leilehua McDonald was a master lei maker, recognized by the National Endowment for the arts in 1990. As a girl, working alongside Marie, Roen learned every step of the process. They stripped the bark and set it aside to ferment, then pounded the doughy substance into fine cream-colored sheets. They grew their own wauke trees and dye plants, carved their own kapa-beaters and designed the stamping patterns.
Later Roen would study art at the Pratt Institute in New York, earn a Fine Arts degree from University of Hawai'i-Mānoa, and create her own floral business. She assisted Marie with her two beautiful books, as photographer, lei maker and floral designer. When she is not making kapa, Roen and husband Ken also run Honopua Farm, growing organic vegetables, plants and flowers for lei, and wauke.
Over the years, Roen expanded upon her mother's initial work with tremendous results and success, but she stays true to the traditional Hawaiian practices she was handed down from her mother and grandmother.
"It's a family connection," said Roen in an interview for Ke Ola Magazine. "Connected through to heart because we are Hawaiian and you could say we honor my grandmother and her forebears." She talks and works on the kapa. "Hawaiians were sensitive to the natural rhythm of life and observed how the stars move, how the plants grew. It passed from one generation to the next and gave one generation the knowledge of how to survive here and how to have joy in this place… to have beautiful things to adorn their bodies, clothes and leis and to dance and sing and to eat well. And they did these things better than we can ever do."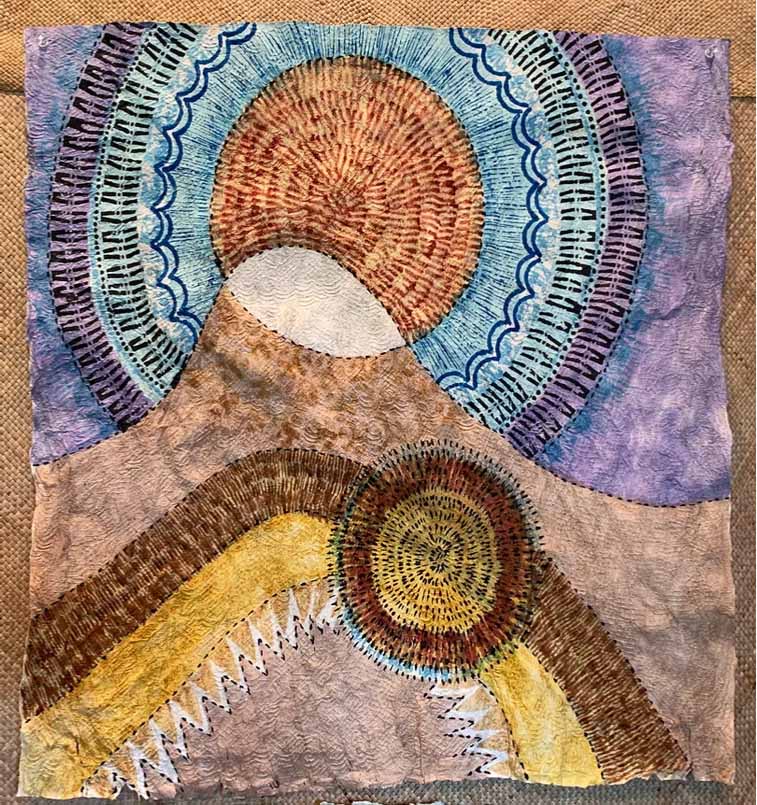 Roenʻs work has been exhibited in the Hawaiian 'Ohana for Education in the Arts Gallery at UH-Manoa, the Bishop Museum, Maui Arts and Cultural Center, the Kahilu Theater Gallery, East Hawai'i Cultural Center, and the American Savings Bank's Lo'i Gallery. Her kapa are highly sought after by a wide range of collectors and cultural practitioners.
Kapa Hui members include Keali'i Bertelemann Kili Correa, Pualani Lincoln Maielua, Lanakila Mangauil, Janice Mason, Mary Milelzck, Lisa Chun Rodondi, Mary Sakamoto and Ava Williams.
A retail art venue supporting the Hawai'i Preparatory Academy's (HPA) scholarship program, Isaacs Art Center opened in 2004 and has become a place for collectors, for community, and as an education resource. The kapa demonstration will take place on Saturday, August 6, 3-5 p.m. at Isaacs Art Center, 65-1268 Kawaihae Rd. (across from Long's) in Waimea.
For more information visit the Isaacs Art Center website.
Watch Roen Hufford making kapa on Haole Do It: Season 2 Episode 3!