Jul 10, 2019
Kūkiʻo Blue Water Swim 2019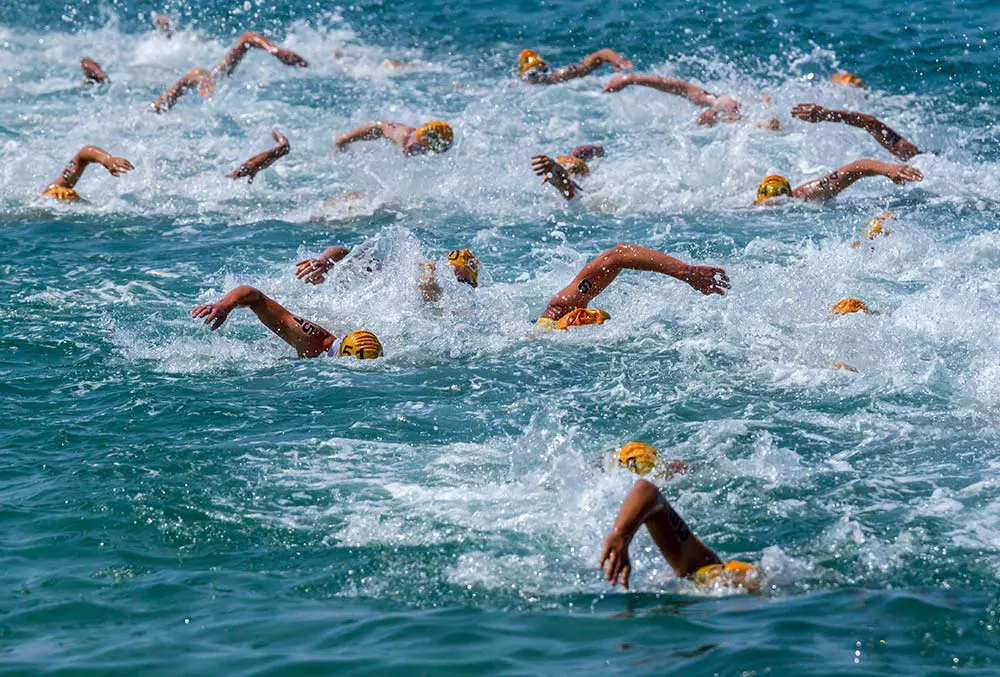 It's summertime and the living is easy. Here in Hawaii, winter is marked by the arrival of the Humpback whales. Summer is celebrated with bountiful deep-sea fishing opportunities on clear and calm ocean waters. It seems only natural that Kuki`o, an exclusive, residential community situated along the Kona-Kohala Coast hosts the annual Kukio Blue Water Swim.
Now in its 14th year, the Kukio Blue Water Swim is a fitting event for this area. Kukiʻo means "small pool of water" and in our humble opinion, there is no better way to honor its name than by a day of fun in the sun. The swim itself begins at Kua Bay and ends 1.2 miles up the coast at Uluweuweu Bay at Kuki'o. Held every year in September, this unique ocean-centered event is a must do for visitors and residents alike. It's for a great cause, with a portion of the proceeds of the event benefitting the Nature Conservancy. In fact, registration opens in August, so make sure you mark your calendars!
Curious about Kuki`o? Here is a little more insight…
In the community of Kukiʻo, your dreams of owning a beautiful home in Hawaii are realized. Catering to your every whim, no immaculate design detail has been left undiscovered and no luxurious expectation left uncovered. From the stunning setting to the understated service, you will be delighted to find your new home within Kukiʻo.
Nestled on 675 acres, the community of Kukiʻo is made up of 143 home sites and 31 cottages. Real estate and home ownership in Kukiʻo includes membership in the Kukiʻo Golf & Beach Club offering a full-service clubhouse, Tom Fazio-designed golf courses, dining pavilion, beach bar, spa, fitness center and outdoor ocean sports program.

Would you like to learn more? Contact us today, we would be happy to introduce you to the luxurious living experience that is uniquely Kukiʻo.