Jun 6, 2023
Kona-Kohala Coast Resort Clubs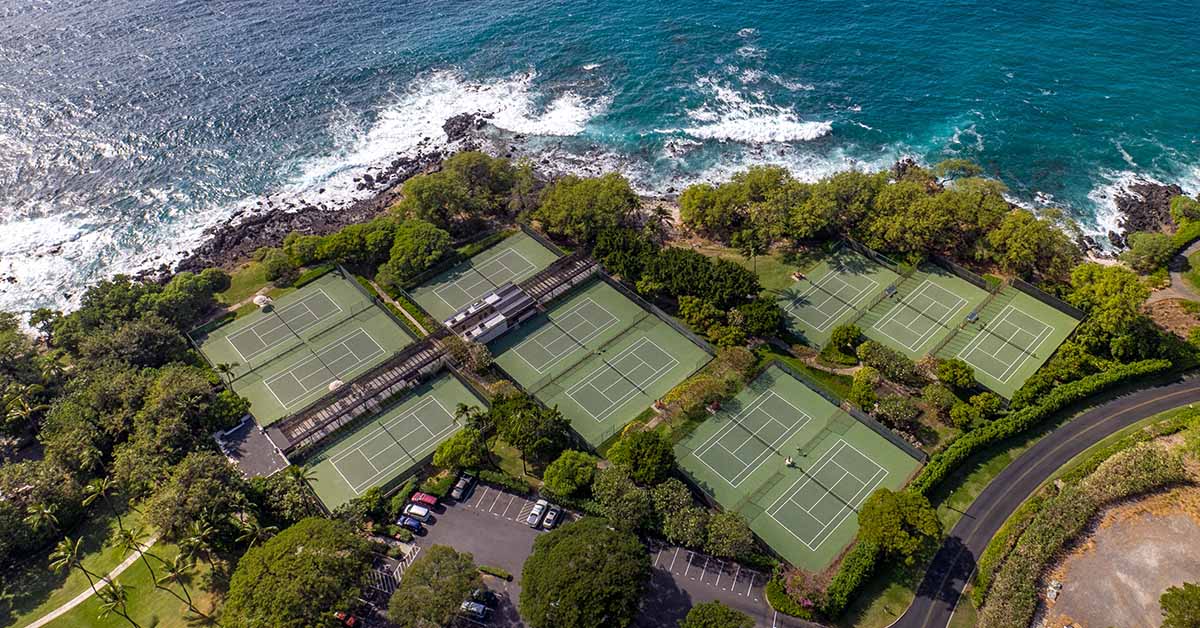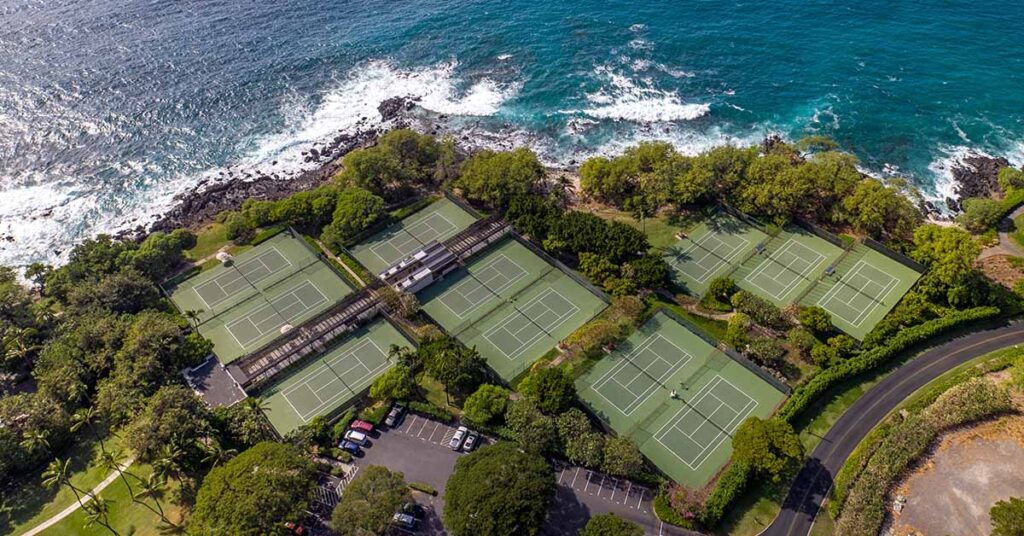 Luxury resort homes and condominiums on Hawai'i Island are more than mere buildings—albeit mere buildings with spectacular tropical and ocean views, and remarkable sense of place. Houses and condos within the Kona-Kohala Coast resorts also offer exclusive club membership opportunities, allowing access to some of the best beaches and best golf courses in Hawai'i.

Features vary by location, of course, although most resort communities provide luxurious spa treatments, state-of-the-art fitness centers, swimming pools, and a full spectrum of international dining options.
Exclusive Resort Clubs
Mauna Kea Resort
The home and condominium communities within Mauna Kea Resort rub shoulders with two renowned hotels: the understated elegance of Laurance S. Rockefeller's Mauna Kea Beach Hotel and open air, contemporary vibe of Westin Hapuna Beach. Homeowners are invited to join The Club on one of two levels, Platinum and Social. Memberships can be for an individual family, a multi-generational family, or multi-generational corporate.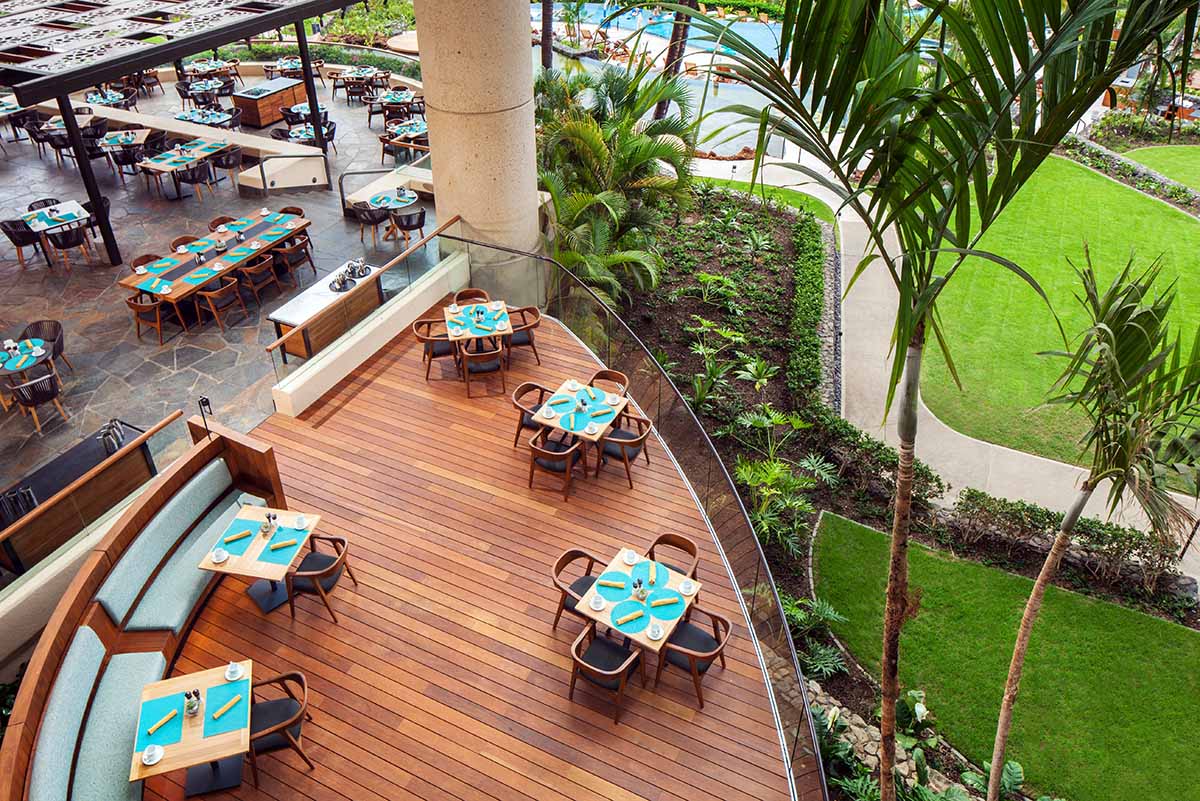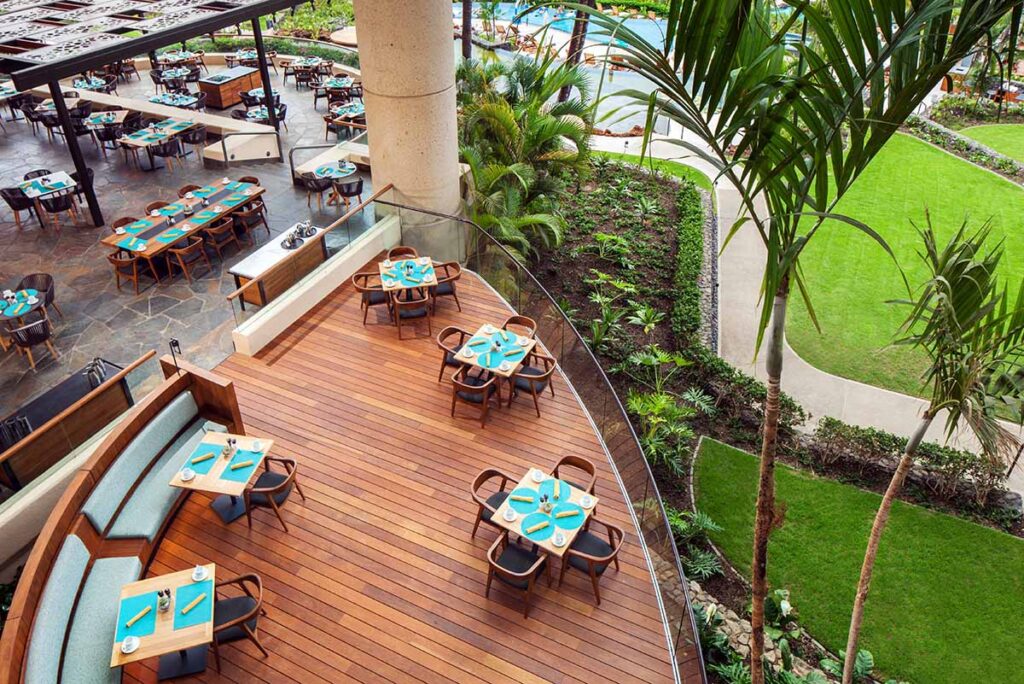 To varying degrees, privileges at both Kaunao'a (Mauna Kea) and Hapuna beaches and three relaxing pools, with towels, chairs, umbrellas, and use of a cabana. In addition, members receive special golf rates at the Arnold Palmer-designed course at Hapuna, and the Mauna Kea Golf Course, originally built by Robert Trent Jones, and redesigned by son Reese Jones in the 1990's. Club membership include complimentary Keiki Club for kids 5-12, fitness centers including classes, and the private Seaside Tennis Club, pickleball courts, and clinics.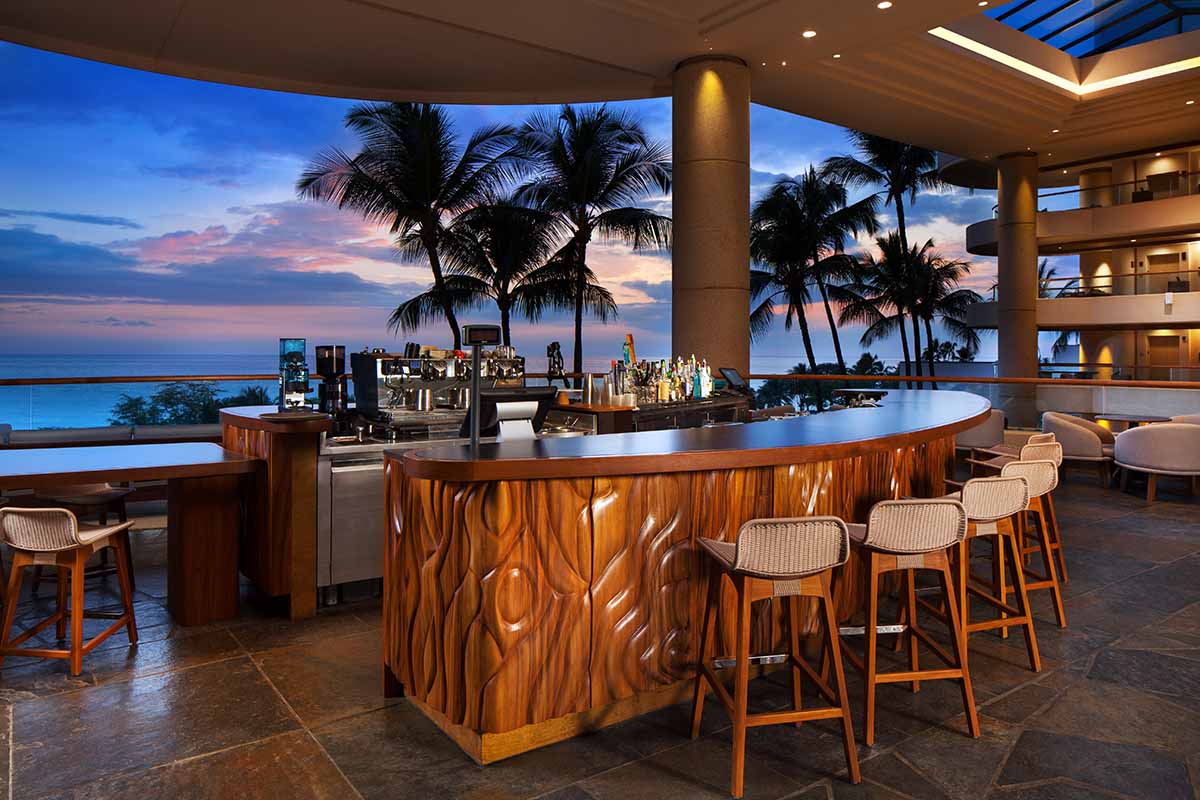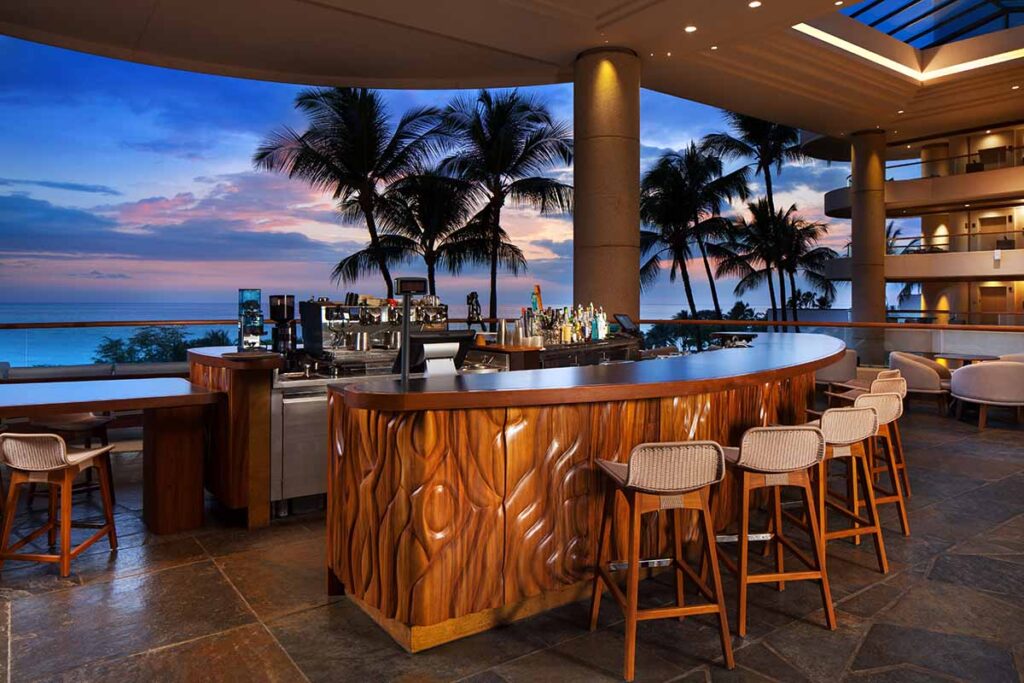 Members-only dining discounts apply to any of the Resort's ten restaurants, bars and cafés, and the Mauna Kea Lū'au. The Platinum level provides for complimentary breakfast daily. A resort charge account is also a benefit of membership, with the convenience of signing privileges at the beach, golf course, or wherever one cares to venture.
Mauna Kea Resort condos for sale
Mauna Kea Resort homes for sale
Mauna Kea Resort land for sale
Mauna Lani Resort
Within the Mauna Lani Resort are numerous single-family homes and luxury condominiums, townhomes, villas and vacation homes. These Hawai'i Island residences are set in distinctive resort communities, neighboring the Fairmont Orchid, and the Mauna Lani, Auberge Resorts Collection, The Shops at Mauna Lani, two world-class golf courses, a petroglyph archeological park and 27 acres of historic preserve areas.
Resort homeowners with one-third or greater share are entitled to join the Mauna Lani 'Ohana. The exclusive club entitles players to special golf rates at the North Course, South Course, and nine-hole Wikiwiki Course. They also have access to a dedicated reservation system with a ten-day booking window, complimentary bag storage, 10% off golf instruction, Troon Rewards worldwide golf enrollment, and us of the practice range daily.
Mauna Lani Resort condos for sale
Mauna Lani Resort homes for sale
Mauna Lani Resort land for sale
Waikoloa Beach Resort – Kings' Club
Two open-air shopping plazas, two luxury resort hotels, 27 holes of golf, dozens of condominium communities and single-family homes create a scenic "village" for those who love the Hawai'i resort lifestyle. The Kings' Club at Waikoloa Beach Resort Golf Membership is available to both full-time and part time Hawai'i residents.
Silver and Gold membership plans afford special golf rates, and access to an array of amenities, including discounts in the golf shop, complimentary access to practice facilities, club concierge services, and immediate family privileges. The members-only Annual Golf Championship has been a favorite since 2007. It's an individual stroke play tourney, played over two days on the Beach Course/Kings' Course, and Kings' Course/Lake Course.
A primary benefit of Gold Membership is particularly exciting for vacation rental properties in Waikoloa Beach Resort. Gold level homes and condos will be listed on WaikoloaGolf.Com and linked to your property, or property management company's website. In addition the resort will assist in marketing your rental property as a Kings' Club Golf Gold Member Accommodation. Also included are preferred green fees for overnight occupants, Club Concierge Services for members, guests, and overnight Gold occupants, immediate family golf privileges, complimentary bag storage, use of the practice facilities.
Waikoloa Beach Resort condos for sale
Waikoloa Beach Resort homes for sale
Waikoloa Beach Resort land for sale
Hualālai Resort – The Hualālai Club
The Hualālai Club is distinguished by its esteemed neighbor, the AAA Five-Diamond Four Seasons Hualālai. However, those who choose to become homeowners within Hualālai Resort enjoy a luxury experience of their own. Membership is extensive, allowing access to all resort facilities: two private golf courses, and the Tennis Club, with no green fees or court fees. The Sports Club, and Spa are also available, as is the Ka'upulehu Cultural Center, an exclusive space for learning and storytelling about Hawaiian culture and values.
And, in addition to the hotel's fabulous restaurants, members can take advantage of the Residents' Beach House near Waiakauhi Pond, for casual lānai dining, the Ke'olu Clubhouse for seafood specialties and "Big Daddy" drinks, and the Hualālai Canoe Club's light dining and drinks for lunch and dinner near Uluweuweu Bay. Club privileges are extended (at varying levels) to the member's spouse, immediate family and extended 'ohana. A dedicated concierge can assist with any needs, including information on Club member events.
Hualālai Resort homes for sale
Hualālai Resort condos for sale
Hualālai Resort land for sale
Kūkiʻo
Next door to the Four Seasons, the Kūkiʻo Golf and Beach Club is an experience, exclusively for the residents of three neighborhoods: Kūkiʻo, Maniniowali and Kaʻupulehu. Active homeowners can enjoy worlds of outdoor pursuits, such as outrigger canoe paddling or sailing, in-ocean and on land fitness training, swimming with dolphins, beach hikes, bike expeditions and more. There are also spa and fitness, facilities, a dining pavilion for gourmet, island fresh cuisine, and a beach bar, along with swimming pools, a library and games room for sports on TV.
Golf benefits give members access to the 18-hole Tom Fazio-designed Kūkiʻo Championship Course and 10-hole short course, full-service men's and women's locker rooms, and a staff of Golf Professionals and Caddies. At the clubhouse, a Mediterranean inspired open-air restaurant and bar welcome members and their guests.
In the Maniniowali neighborhood, the Sports Complex was designed for play and entertaining, with a complete kitchen, swimming pool, toddler's pool with fountain, four Rebound Ace tennis courts, sand volleyball court, television, surround sound music, full basketball court, children's jungle gym, ping pong table, and grass sports field.
Kūki'o condos for sale
Kūki'o homes for sale
Kūki'o land for sale
Kohananaiki
There are resorts with clubs for residents, and then there's Kohanaiki, a luxurious private club community, along 450 acres of the north Kona coast. The Kohanaiki experience is a bit difficult to describe. Every search reveals another aspect of a multi-faceted lifestyle, another level of service excellence. A bit like Aladdin's lamp, this property seems to be in the business of granting wishes.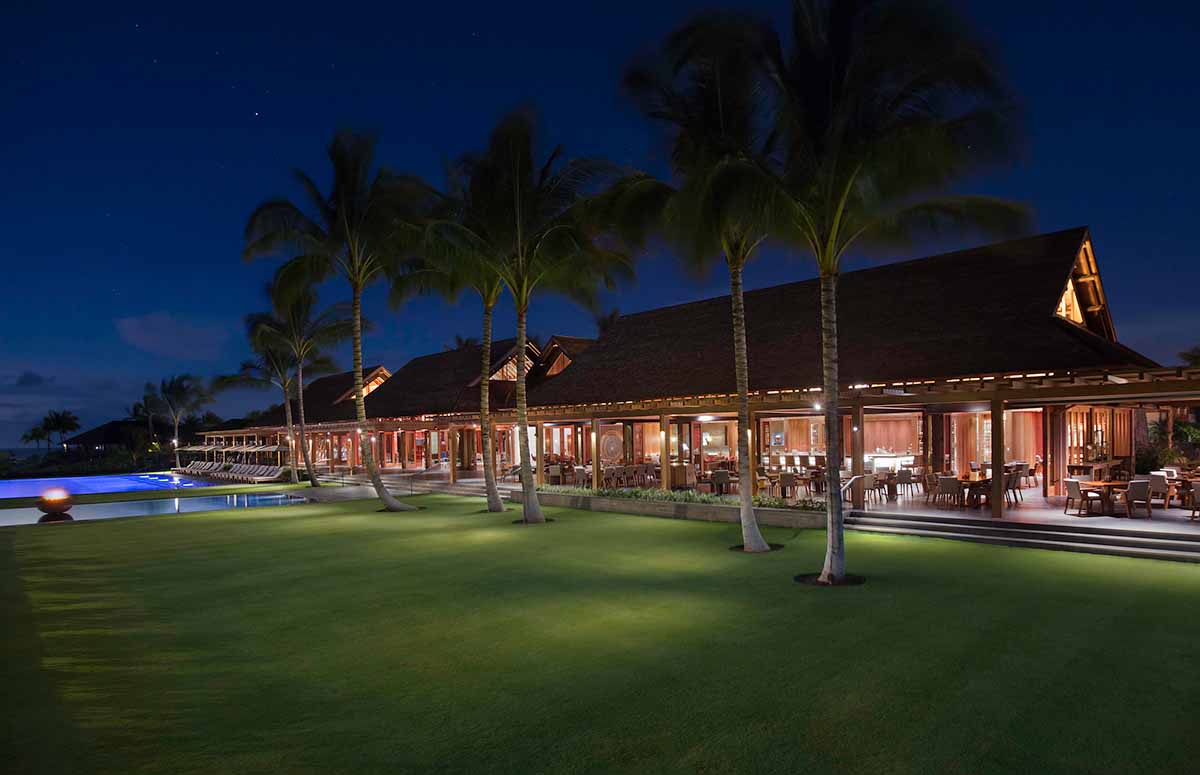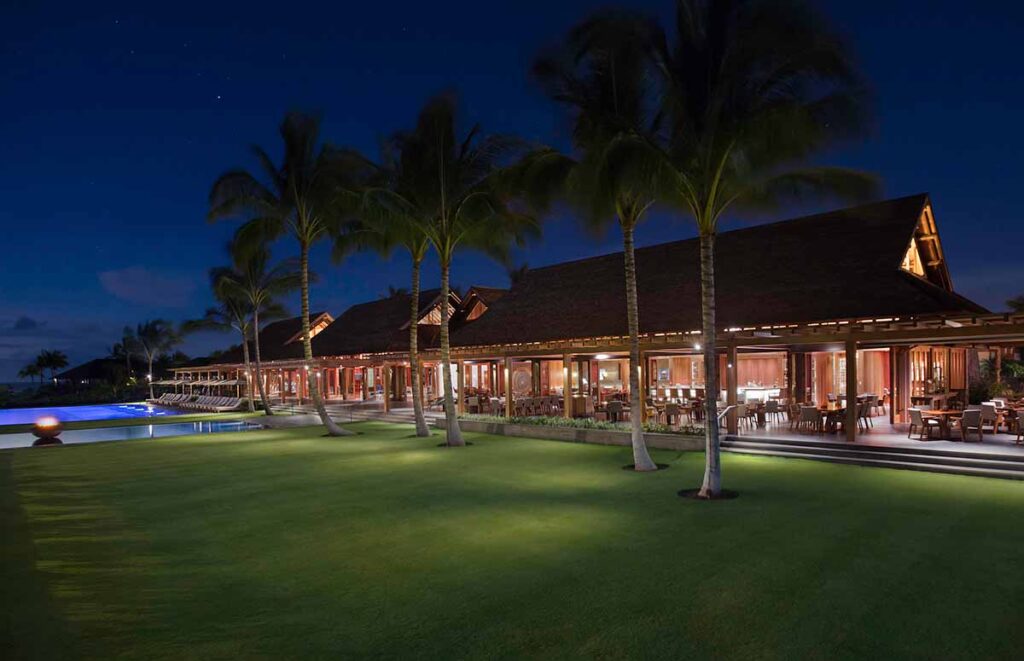 In brief, the fortunate Kohanaiki few are entitled to:
Rees Jones-designed golf course with more oceanfront holes than any another in Hawaiʻi.
Comfort stations stocked with snacks and beverages
Kohanaiki spa with custom therapies and products using Hawaiʻi-sourced ingredients, hot tubs, dry saunas, plunge pools, a relaxation garden and yoga lawn.
The "A-Team" for fitness and adventure helps with ocean sports, horseback riding, deep sea fishing, and much more.
Beach Club restaurant and Bar, ʻOhana pool with water slide, and event lawn.
Then there's a 67,000 square foot clubhouse which houses:
Games/billiard room
Bowling alley
Movie theater
Members' shop
Work out areas and pools with luxurious locker rooms, each incorporating a bar and relaxation areas
Kōnane, signature restaurant and sushi bar
private Members' dining rooms
a wine and cheese tasting room and personal wine lockers for each Member, plus a special wine collection
a "secret" speakeasy-style cigar room, poker room, and scotch bar behind a hidden door
An onsite master brewer crafting unique beers, craft sodas, kombucha, and keifer water
Library featuring a rare collection of Hawaiian literature and a museum-worthy collection of more than 200 artworks and artifacts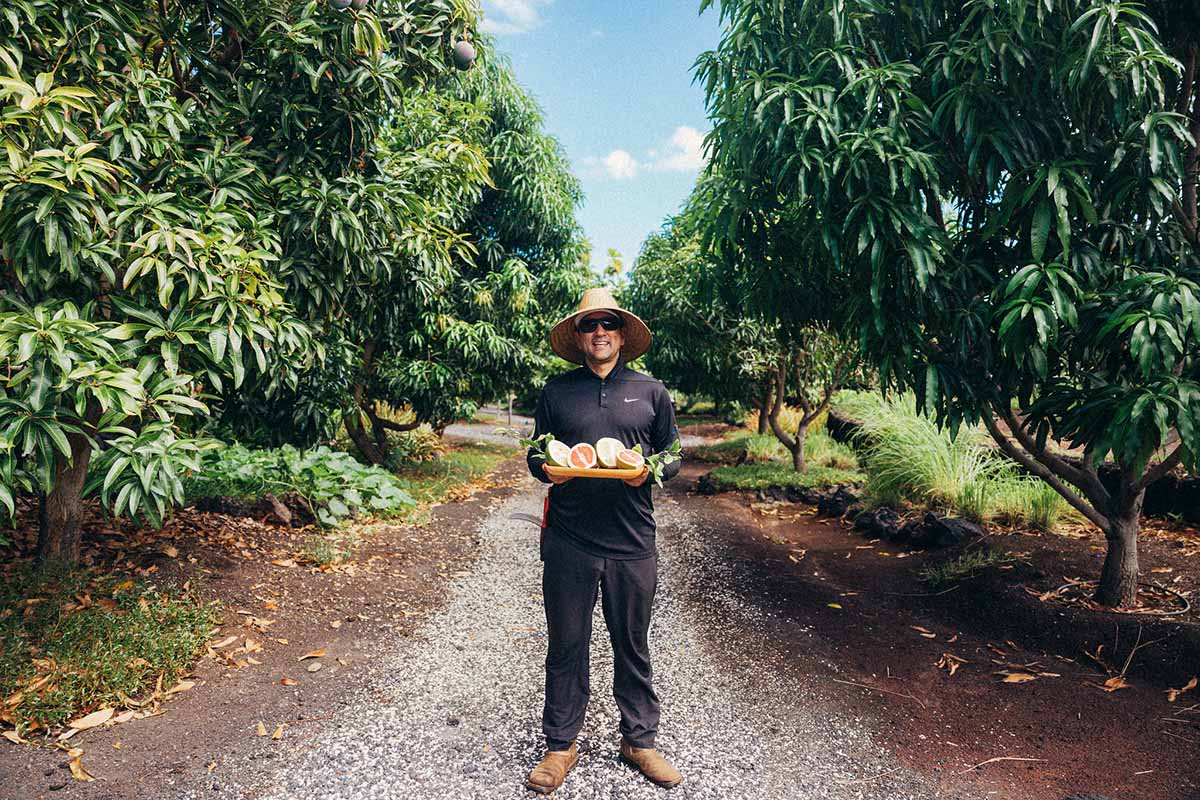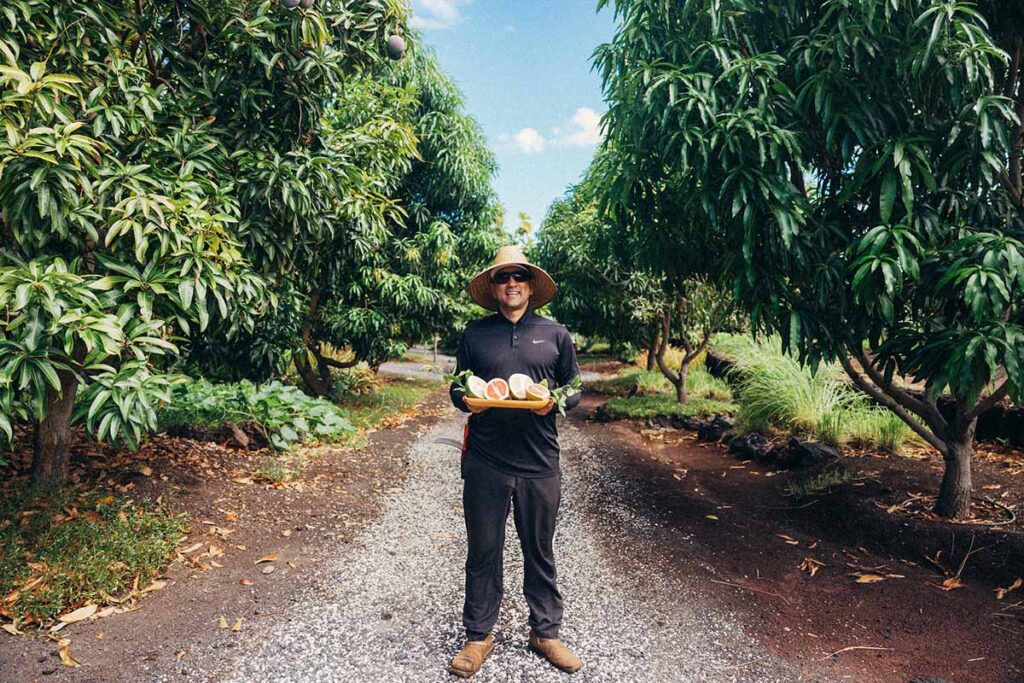 Membership is by invitation only, and is multi-generational to include spouse, children, and grandchildren. And, like many luxury items, it is inheritable. In addition, Kohanaiki makes a point of saying it does not have, nor will ever have a resort component, and no open-to-the-public facilities.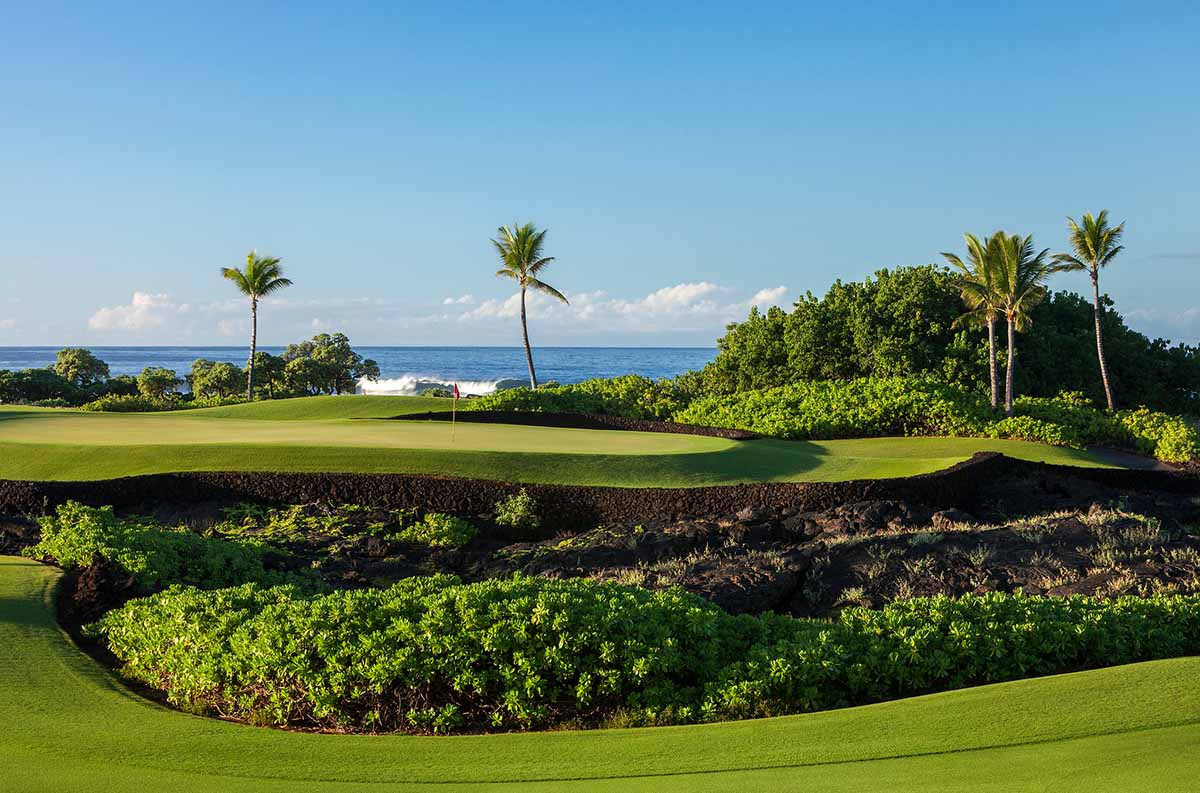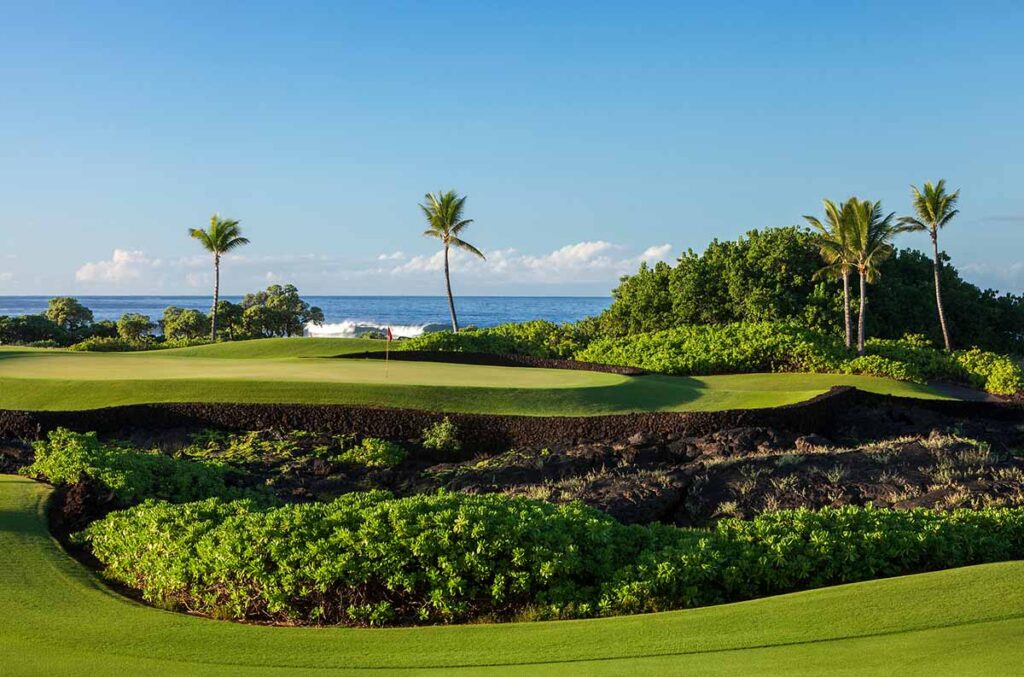 Kohanaiki homes for sale
Kohanaiki condos for sale
Kohanaiki land for sale
All in all, our Hawai'i Island resorts along the Kona and Kohala coast take the business of play very seriously. For golfers, tennis players, swimmers, surfers, snorkelers, spa devotees and those who just like to eat and drink well, clubs designed to accommodate the lucky luxury resort homeowner and their 'ohana. And, many offer kama'āina memberships for full time residents, so home and condo owners could actually enjoy the best of more than one resort.
We invite you to explore the options offered in Hawai'i Island resort club memberships—and let us know if we can help!