Nov 15, 2019
Itʻs Humpback Whale Season!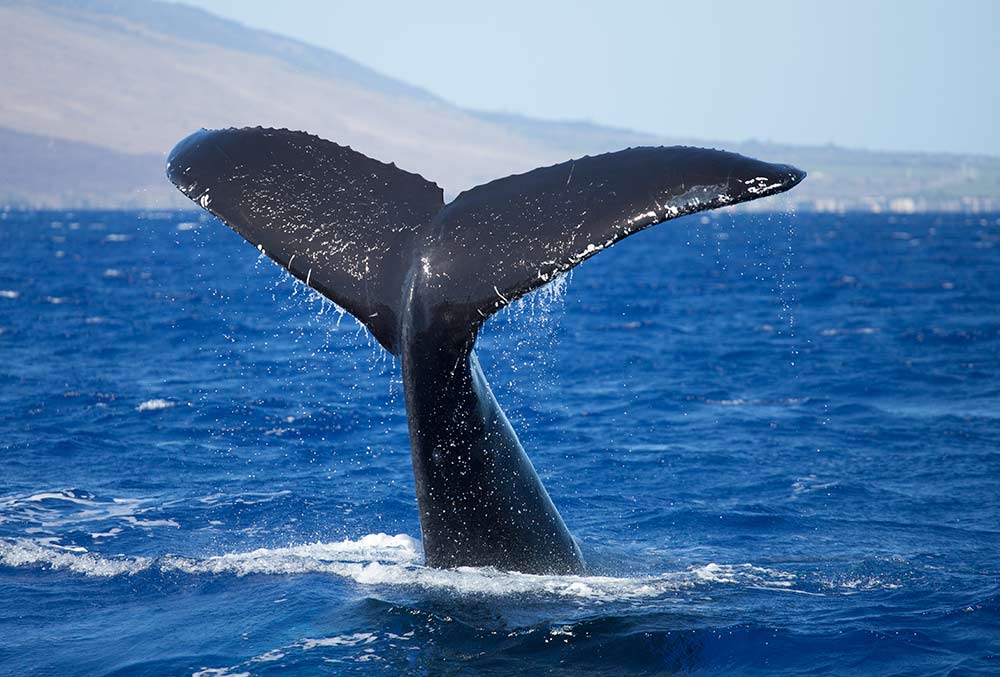 The end of the year is exciting for Hawai'i Island, especially along the Kona-Kohala Coast, where our biggest visitors, the humpback whales, arrive in force, after their long journey from Alaska. In these warm waters, pregnant mothers find relatively safe harbor to give birth, feed, and prepare their babies for the long swim back. "Whale Season" is generally mid-November to early April.
During this time, just offshore, you can see the puff of mist that is "whale breath," water vapor, hover a moment over the ocean before it dissipates. Now and then a shiny black tail or fin will slap the surface with a splash, or the entire giant being leaps and breaches, lunging and plunging back into the water with a cloud of white foam.
Along the coast, it's easy to see the big spouts and the little spouts of mama and keiki, and the splashy activity of attention-seeking males. But when you're out on a boat, in their neighborhood, you can actually hear them. Using a device called a hydrophone lowered into the ocean, whale watch providers like Hawaiʻi Ocean Sports can tune in to the mysterious sound of whalesong.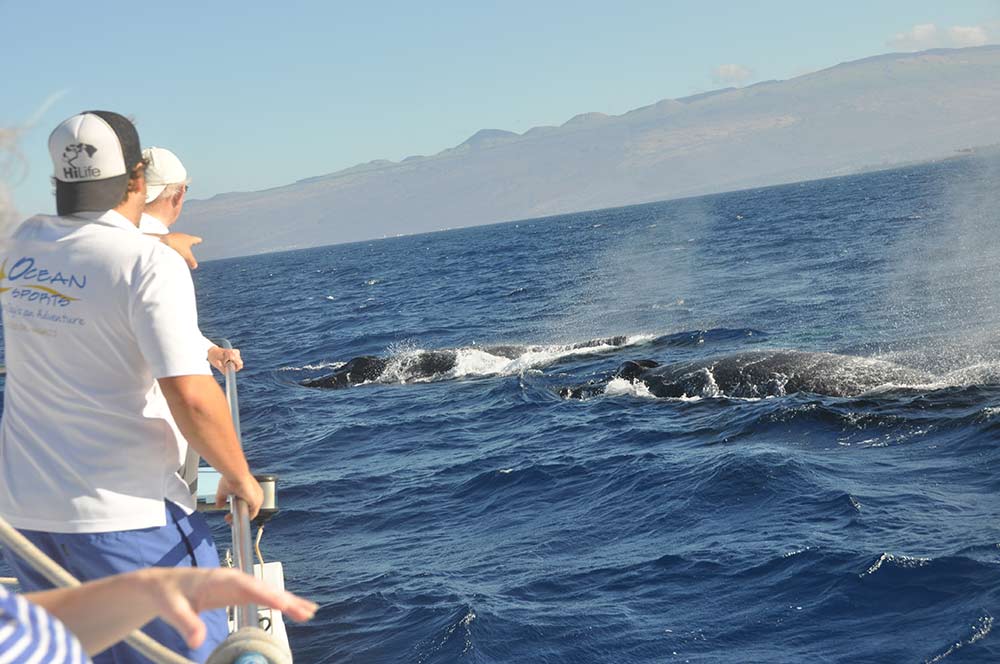 Hawai'i Ocean Sports and other whale watch providers, like Captain Dan McSweeney's Whale Watch, Body Glove Hawai'i, Captain Zodiac, and many others, respect the safety and privacy of humpbacks, and pay close attention to National Oceanic and Atmospheric Administration (NOAA) and Department of Land and Natural Resources (DLNR) directives. These rules prohibit boats, swimmers and divers from approaching a humpback within 100 yards, or otherwise disrupting their normal activities.
Ocean activities crews often play a role in helping rescue whales that have been struck by a boat, become entangled in fishing line, or otherwise in distress. Individuals who find a whale, dolphin, or seal that may be in trouble, call NOAA Statewide Reporting Hotline at 888-256-9840
These and other efforts inspired by the Endangered Species Act of 1970 have helped nurture the humpbacks and restore their population. In fact, most species of humpbacks have been taken off the Endangered Species List, although they're still protected under the Marine Mammal Protection Act.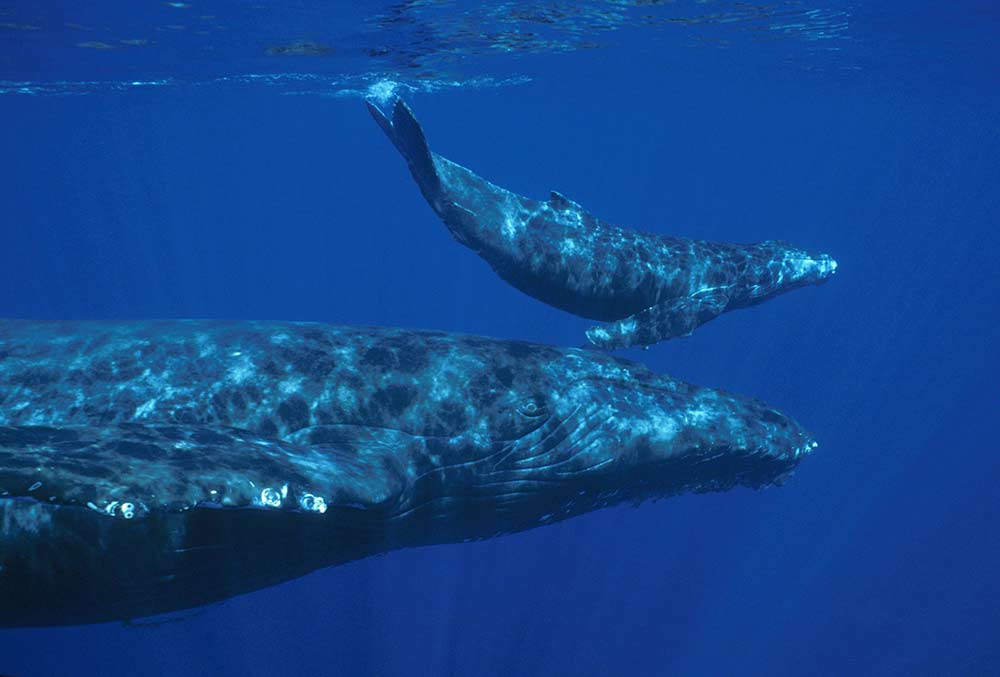 Hawai'i Ocean Sports' Whale Center in Kawaihae is a good place to start learning about and adventuring with whales, with photo displays and lots of information. And, just up the road, you can see a revered Hawaiian cultural site, Pu'ukoholā (the "Hill of the Whale") Heiau National Historic Site.
This important temple was constructed in 1790-91 by command of King Kamehameha. He had been advised that when Pu'ukoholā was built, all of the Hawaiian Islands would be united and ruled by him. That prophecy came true in 1810. There is much more to learn about Hawaiian history and culture at the Visitors Center.
And, on Fridays during whale season, Pu'ukoholā is where volunteers from the Hawaiian Islands Humpback Whale National Marine Sanctuary Foundation presents a weekly free humpback whale program from January 1 to April 1. You can also help with whale research, by participating in the "Ocean Count" on the last Saturday of January, February and March. Ocean Count sites include Pu'ukoholā, Lapakahi State Park, Keāhole Point (Natural Energy Laboratories of Hawai'i Authority), Hualālai (Four Seasons Resort), and numerous others around the island. Volunteers are always welcome!