Sep 15, 2020
Hawaii Island Food Security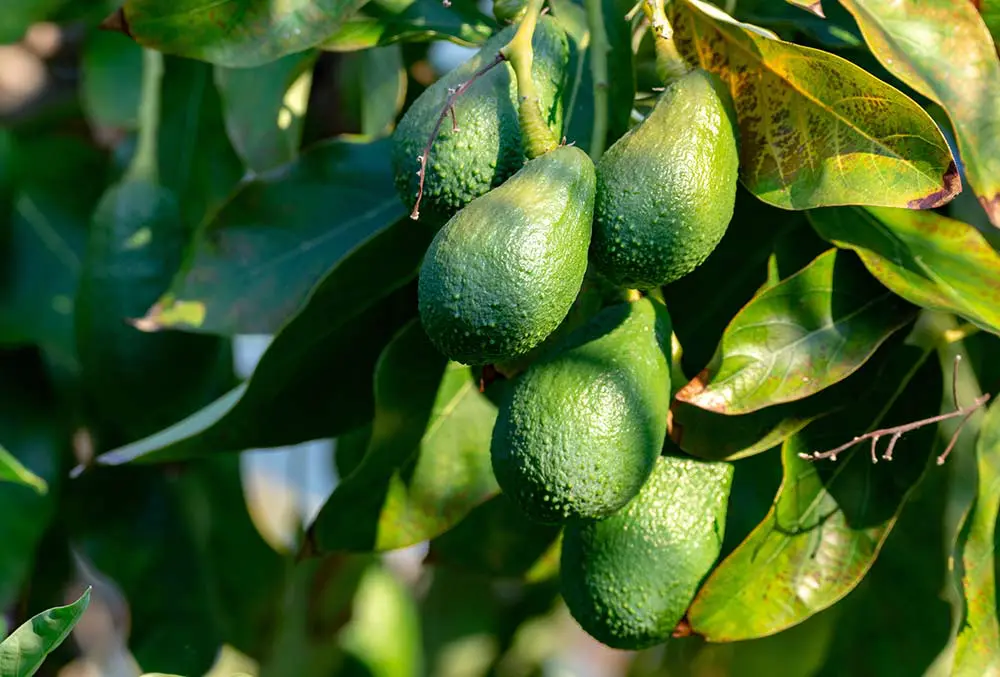 If you've spent any time in Hawai'i, you know that food is everything. You'll share ample potluck tables at social gatherings, snacks at meetings, beach picnics, church BBQ's, food festivals, and farmers markets. The mix of dishes will probably range from Asian-inspired to all-American, south of the border style, chuck wagon favorites, and traditional Hawaiian food. That's why the "lū'au plate," the segmented paper plate that looks like a mini lunch tray, is so popular. One can enjoy the separate-but-equal pleasures of poi, chili, sushi, Korean chicken and apple pie.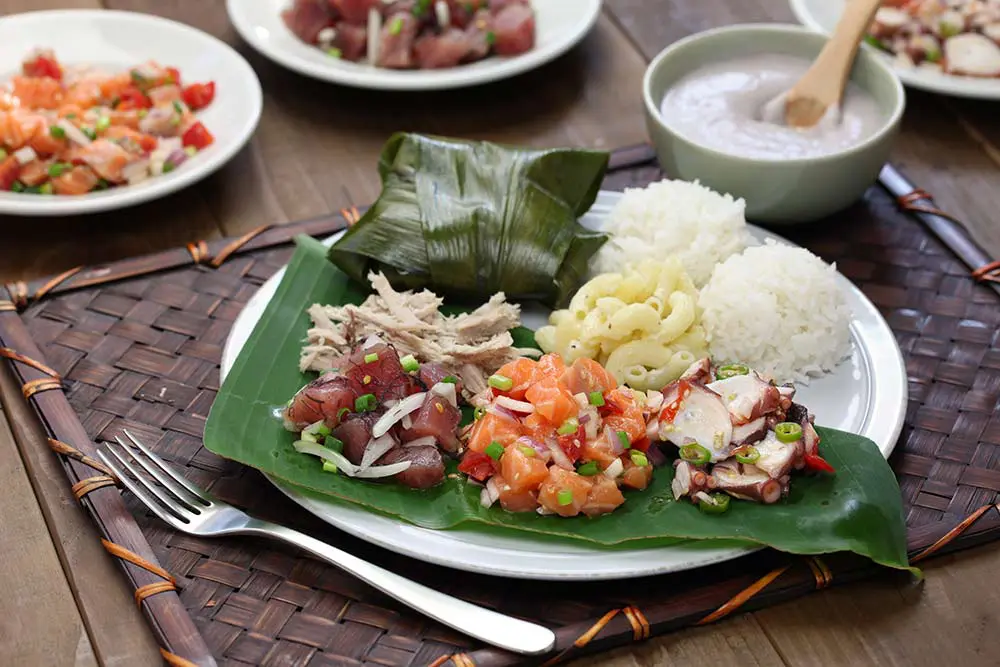 From all this eating, it doesn't take long to learn about Hawaii's diverse, mostly-imported food culture, which began with 20 "canoe plants" brought by the first Polynesian voyagers. Later, waves of immigrant sugar cane workers from China, Japan, Korea, Puerto Rico, the Philippines, Portugal—as well as ranch workers from Spain and Mexico—brought their food traditions with them. And in spite of a long farming and fishing tradition, today 80-90% of our food is still being imported from somewhere else in the world.
With the resultant nervousness from COVID-19, more and more residents are planting gardens, working with aquaponics, raising animals, putting up food, and otherwise contributing to their own food supply (and their neighbors'). No matter how much land, or sun or rainfall one has there are ways to make it work. You can also learn to cook more sustainably, to make use-everyday products from natural ingredients, and many other ways to achieve a more sustainable lifestyle.
TIP: Check out the book—and very informative website—Attainable Sustainable by Hamakua resident Kris Bordessa.
Around the island, creative folks have been developing innovative ways to support local agriculture, and open marketing avenues direct to consumers. Others are teaching gardening methods to the less-experienced via Zoom and Facebook Live. Agencies are sponsoring education programs for more efficient farming, and helping channel funds where they're most needed. We're hearing talk about reawakening the dairy industry here, and a portable butchery for smaller ranches.
TIP: It's so easy to support local ag producers! A good start is a shopping trip to a farmers market near you, although in these days of social distancing, the farmers market isn't what it used to be. However, ultra-clever entrepreneurs like Waimea eighth-grader Kamaha'o Ocean have invented ways to bring the market to you. Pāin'a by Ocean makes weekly deliveries from 39 island producers of produce, meats and seafood. Shoppers order and pay online in advance with a few clicks, and their food bags are ready for drive-by pickup.
One of Ocean's partners is Jayson Kanekoa, Executive Chef at the Waikoloa Beach Marriott. Chef Jayson has long been active in promoting, and preparing, local foods in the resort restaurants, to the extent of planting a kitchen garden on the hotel grounds.
TIP: Numerous restaurants on Hawaii Island concentrate on locally-produced foods. In Waimea, Village Burger, operated by (former Mauna Lani Bay Hotel Executive Chef) Edwin Goto, proudly displays a list of local farms and ranches on the restaurant wall. Burgers are all grass-fed island beef, topped with the freshest ingredients of the day. Chef Edwin's other restaurant, the Noodle Club, applies the same philosophy to Asian-inspired dishes in a fun, casual setting around the corner. Waimea's Big Island Brewhaus brews award-winning beer on-premises and is strongly committed to supporting local food sources and agriculture. Their menu attests to that!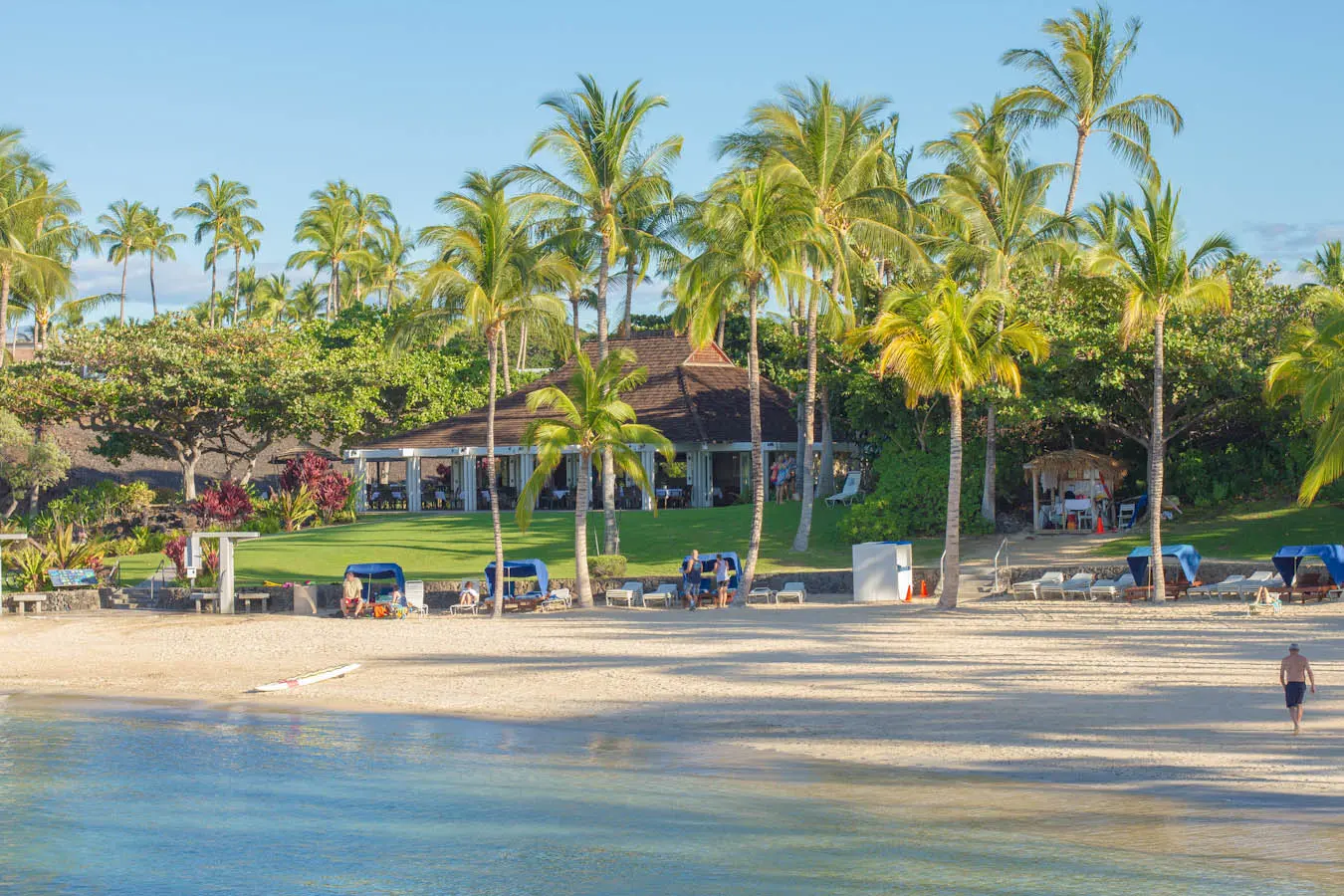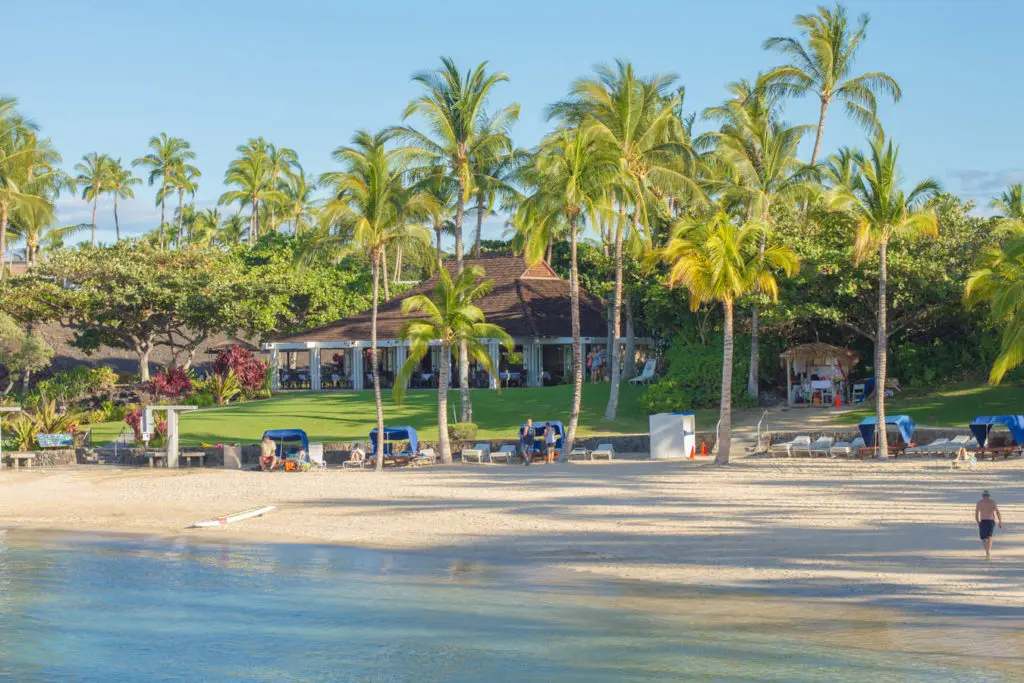 For more formal dining, please consider Napua at Mauna Lani Beach Club. This scenic, beachfront restaurant is family operated by the Lee Brothers, who also run Kaunamano Farms piggery in Ahualoa. Naturally, their organic "free range" Berkshire pork is featured on the menu, as Chef Keoni Regidor's delicious sous vide and seared pork loin, smoked and spiced spread and house made Polish dogs. The restaurant also offers farm boxes, which can be ordered online and shipped anywhere in Hawai'i.
These are only a few of the options available right now, with more coming on board all the time. Please join us in raising appreciation and support of Hawai'i Island agriculture, and let's keep learning and exploring—and eating!