Oct 21, 2019
Food for Thought!
Vegetarian and Vegan Dining Options on Hawai'i Island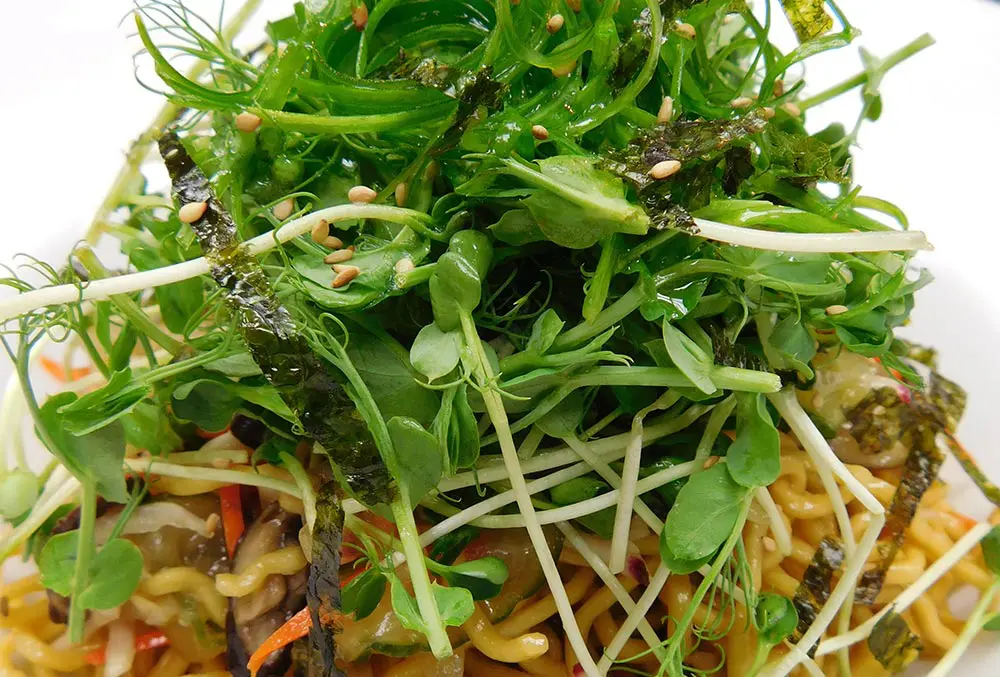 Hawai'i Island dining has never been better, and that includes options for vegetarians, vegans and other discriminating diners. Several new restaurants on the Kohala Coast and Waimea highlight plant-based menus, healthful beverages and great choices for breakfast, lunch and dinner.
THAT SAID, our chefs are on it; in resorts and restaurants all around the island, they are more aware, and absolutely ready to serve their plant-preferring guests. And, with so many Asian and Polynesian influences represented in our local food culture, you should never have to settle for a boring salad while your friends are eating steak.
Under the Bodhi Tree, in The Shops at Mauna Lani
The first and best choice for veggie dining options has a unique name, Under the Bodhi Tree. It was inspired by a legend about the Buddha, who received enlightenment while sitting in meditation under a Bodhi tree. Chef Steven Rouelle himself had gone through a kind of personal enlightenment, making the change from the busy American diet to strictly vegan, no animal products of any kind. The resultant rewards—better physical and mental health—inspired him in turn to share his knowledge and experience by way of food.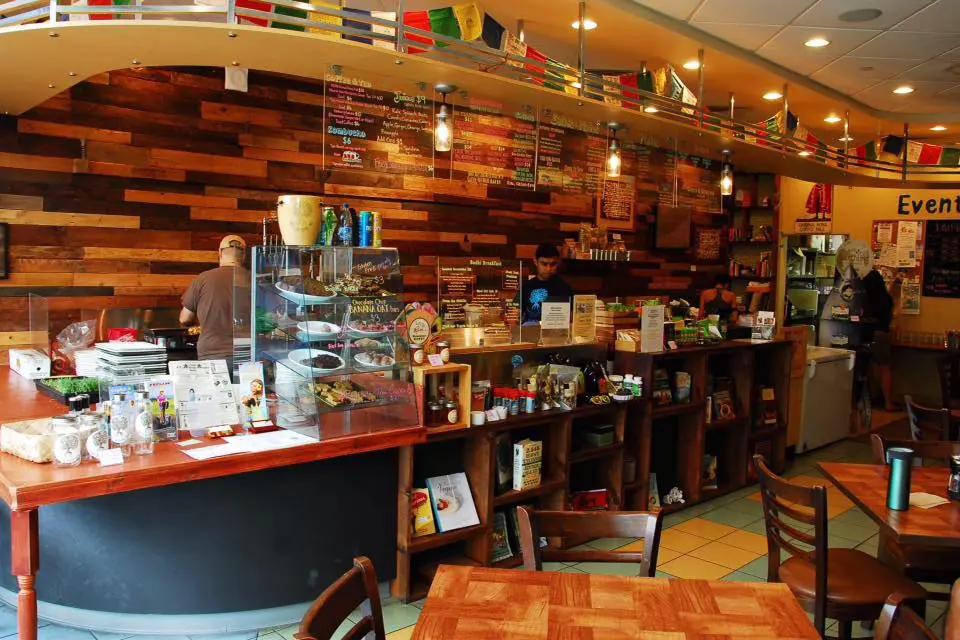 Originally from Vermont, Rouelle had worked at the Kohala Coast's luxury resorts, and achieved numerous accolades, including Chef of the Year by the ACF Kona Kohala Chefs Association in 2012.
With partner Abraham Go, Under the Bodhi Tree (UTBT) was created in 2014 in The Shops at Mauna Lani.
The small boutique eatery served nothing but vegan, vegetarian and raw dishes, a first on the Kohala Coast. Working with local farmers from avocado to zucchini, they brought in fresh, high quality products to prepare as remarkable dishes. These included healthy-but-luxurious desserts (some gluten free), magnificent local salads, an unbelievable tofu "reuben" sandwich, and much more, served with local brew kombucha, award winning tea from the island and nitro Kona coffee.
Deluxe "Burger"

Falafel Club
An instant hit, UTBT exceeded expectations, winning instant accolades and receiving a Hawai'i Department of Agriculture Seal of Quality, designating that it uses genuine, Hawai'i-grown or -made premium products.
Go and Rouelle then took it to the next level, supporting countless community events, hosting fitness programs, and more. Their commitment to health, service and food excellence has paid off, and UTBT was awarded Food Network's "Best Vegetarian Restaurant" in the state of Hawai'i 2018-2019. In the months ahead, they plan to open UTBT spin-offs in Pahoa and the new Waikoloa Plaza shopping center in Waikoloa Village.
AlohaBol in Queens' MarketPlace
Another recent addition is AlohaBol in Queens' MarketPlace 'Ono Food Court. Again, not strictly vegetarian, this DIY mini-buffet offers so many options that it's easy to create a plant-based masterpiece—even if you're not tempted by the Chef's fresh-caught poke du jour. (For the uninitiated, Poke is a traditional side dish, rather like a salad made of cubed raw fish and other ingredients.)
AlohaBol Chef Hess

Build your own bowl
Kind of a combination salad bar and okazu-ya, AlohaBol was created by Chef Allen Hess, who also operates Mai Grille in the Waikoloa Kings' Course Clubhouse. Diners select their own ingredients from a base of brown or white rice, quinoa or greens, then add three fresh vegetable choices, proteins, sauces and toppings. Chef's Bowls (Keto, Hawaiian, Paleo and more) are also available, as are several varieties of CPB beverages.
Liquid Life Health Café & Juice Bar in Waimea
Brand new in Waimea, Liquid Life Health Café & Juice Bar may be changing the way this traditional ranch community thinks about beef. Although not 100% vegetarian, the Cafe does focus on healthy, organic, fresh-made and locally sourced products, with emphasis on plant foods. Many menu items are vegan and/or raw, and all are available as grab & go items for quick meals, beach snacks, or pau hana (after work) dinners.
Landry & George of Liquid Life

Healthy juice options
They also offer a whole rainbow of cold-pressed juice blends (one for each chakra), from Red Roots (beet, carrot, celery, pineapple) to Purple Passion (passion flower, liliko'i, hibiscus, rose, jasmine, lemongrass, honey). Pre-orderable Meal Packs have recently become available in Klean Keto and Vegan Raw.
In September, Liquid Life Health Café & Juice Bar was awarded the Blue Zones Project Approved status, and their juices are now available at the new Yoga Barre Hawaii in Queens' MarketPlace.
Noodle Club
Also in Waimea, Noodle Club is a popular choice for vegans and vegetarians, with a great variety of noodles and other scratch-made Asian-inspired dishes. Noodle Club is the brainchild of classically trained Chef Edwin Goto, former Executive Chef at the Mauna Lani Bay Hotel. Goto has long been a strong supporter of the island's agriculture community, and loves to share the food produced by local farms and ranches, at Noodle Club and its sister restaurant Village Burger.
Hamakua Oyster Mushroom Bao Buns

Roasted Shishito Peppers
And, while there are meats on the menu, here are some menu suggestions for plant-lovers: Hamakua Mushroom Bao Bun or Chilled Noodle Salad (vegetarian), Roasted Shishito Peppers, Garden Ramen, Crispy Tofu and a decadent Chocolate Mousse (vegan and gluten-free). In addition, the restaurant can substitute gluten-free rice noodles into any dish.
Itadakimasu, bon appetit, dig in, e hoʻomāʻona!