Dec 31, 2020
Fire and Ice – Snow and the Volcano on Hawai'i Island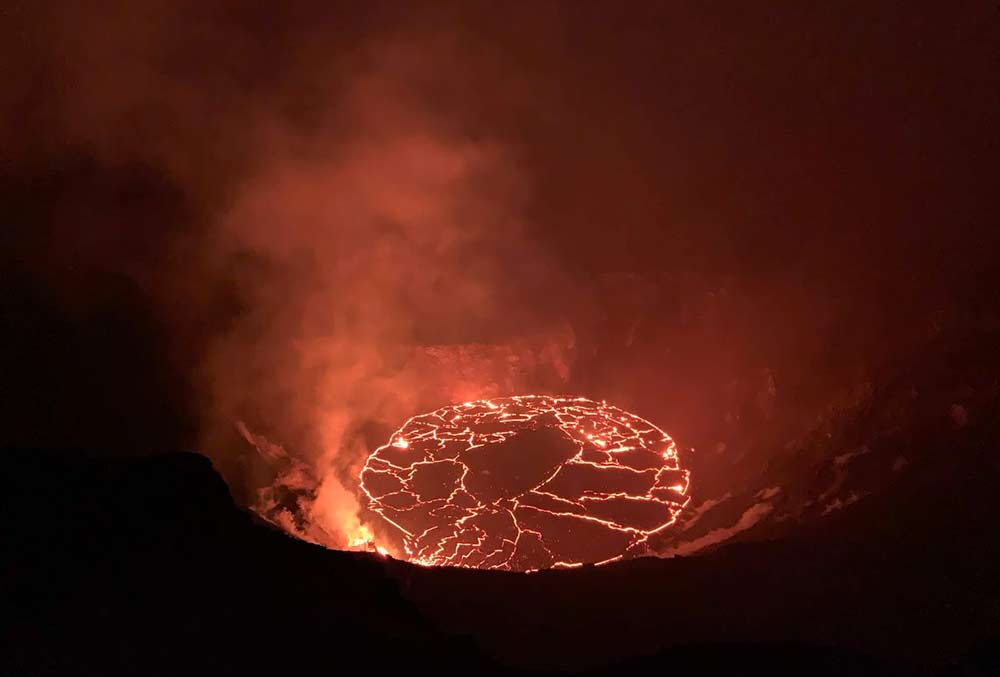 2020 comes roaring to a close with a spectacular volcanic eruption and lava flow at Kīlauea, and a blanketing of snow on the distant summit of Mauna Kea. Far apart, but close enough to visit both wonders in the same day—which is exactly what happened in December.
Two sisters, the fiery volcano goddess Pele and the remote snow goddess Poli'ahu, dressed in their finest and boldest costumes and challenged each other for the attention of the island. On Mauna Loa's eastern slopes, Pele created a lake of gold molten lava while on the snow-capped summit of Mauna Kea, Poli'ahu draped a cooling white mantle.
This is the poetic telling of the story, to which science adds much more information. It is important to know however that the essence and energies of the these two powerful female deities are no less real, and their stories are told with respect.
Another way to look at it is this.
On December 20, 2020, the volcanic crater at Halema'uma'u drained of water and filled with lava, sending up fountains over 100' tall, and towering plumes of ash and gas. The eruption followed a series of earthquakes in the 3-5 magnitude range, and is so far contained to the crater area.
The volcano had been quiet for over a year, following a four-month eruption in 2018. At that time, after thousands of earthquake swarms, lava flowed through underground tubes, then broke out in fissures and poured into the ocean. The event clouded the island with volcanic haze (vog) and destroyed over 700 structures, causing about $800 million in damages in the Puna District; it also created 875 acres of new land at the shoreline.
The 2018 eruption was actually the last act of a volcanic event that began in 1983, and overran the community of Kalapana and other populated areas. For three decades, Kīlauea was such a predictable phenomenon that it became known as 'the "drive-in volcano" for its unique accessibility within Hawai'i Volcanoes National Park (HVNP).
Although portions of the Park sustained damage, and required closure of the Jaggar Museum, HVNP was able to reopen in stages during the next two years. However, due to COVID-19 restrictions, the Kīlauea Visitors Center, Volcano House, Thurston Lava Tube and other areas remain closed to the public.
Regardless, after a long year with very few visitors, the Park is excited to once again welcome lava-lovers 24 hours a day, seven days a week, to share the spectacular show.
Seeing the volcano up close and personal is an unforgettable experience, which unfortunately isn't for everyone. Park Rangers caution that volcanic gases billowing out of the crater can be particularly dangerous to people with heart or respiratory problems, infants, young children and pregnant women. Additionally, masks and safe social distancing are required at this time. Here's a way to keep up to date on current conditions at the volcano.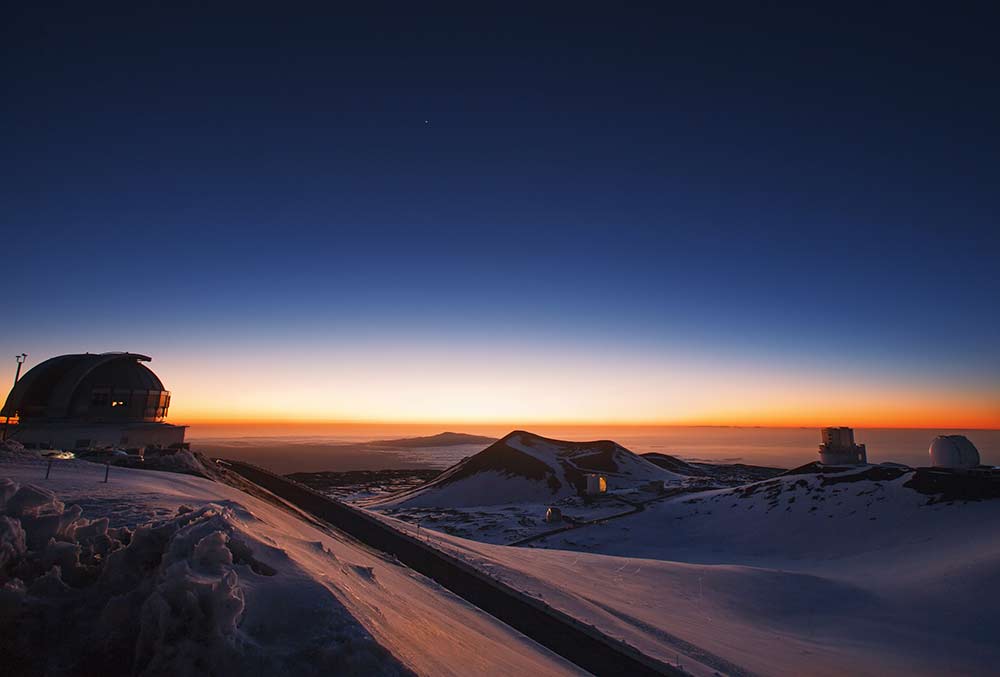 For those who'd rather keep it cool and enjoy the snow, it's still possible to visit the summit (conditions permitting). The Mauna Kea Visitor Information Station (VIS) is presently closed due to COVID-19 restrictions, although the parking area and public restrooms remain open. Located at 9,200' above sea level, the VIS is safe for most people. The summit, at 14,000', is not safe for those under 12 years old, or anyone with heart or respiratory issues, and a four-wheel drive vehicle is required. And, since the observatories are closed to the public, and the temperatures can drop below freezing, it's generally better for most folks to plan on stopping at the VIS to enjoy breathtaking views (especially at sunset) before heading back down the mountain.
Another option is to book a tour with one of the permitted operators, such as Mauna Kea Summit Adventures. The experience includes transportation, warm parkas, hot beverages and a lasagna dinner, in addition to a professional-quality telescope for stargazing. Even easier, there are webcams on the summit that can give you a live look 24/7. The Mauna Kea Weather Center offers a large collection of webcams and a wealth of information.
So whether you choose to chill in the snowy landscapes or fire up your imagination at the volcano, be informed, get ready, stay safe, and enjoy!