Sep 23, 2019
Experience Music on Hawaiʻi Island
Music is a beautiful part of the Hawai'i Island experience, especially along the melodious Kohala Coast. Here, the soothing sounds of 'ukulele, slack key, steel guitar and sweet singers fill the atmosphere of local bars and restaurants from sunset to starlight. And, with a little planning, music lovers can enjoy different live entertainment every night of the week—from Hawaiian music and hula, to jazz, blues, rock & roll and more.
Here's a sample itinerary to get you and your friends started on your musical mini-tour of the Kohala Coast!
Mondays
The Fairmont Orchid, Hawai'i has two musical opportunities every evening. At Brown's Beach House the spectacular view and sounds of the ocean are enhanced by contemporary Hawaiian musicians like Rob Yamanoha. Rob studied classical piano as a kid, picked up the 'ukulele at age 15 and then guitar. He has a degree in Hawaiian Studies, and infuses his own soulful style into traditional and original songs. For "Act II," stroll up to the lobby and Luana Lounge, where you may be lucky enough to catch Nino Ka'ai. Nino has serenaded guests of the hotel for over a decade with outstanding Hawaiian music.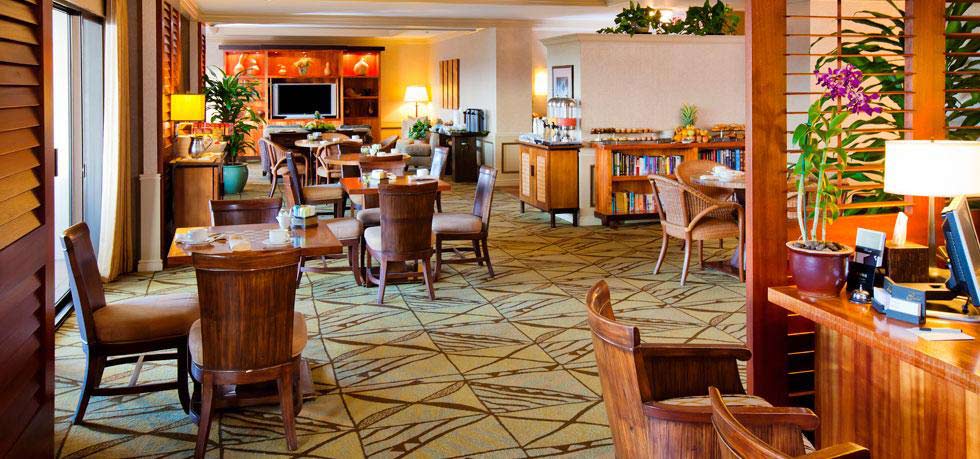 Tuesdays
Kings' Shops welcomes slack key master John Keawe for a free concert every Tuesday evening. From North Kohala, where music is a way of life, John often accompanies his wife Hope as she shares her hula from the heart. Winner of multiple Nā Hōkū Hanohano Awards and a Grammy, his skill on the guitar is a wonder to see and hear, and also a part of Hawaii's history.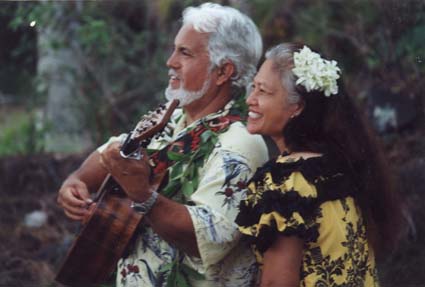 A snippet of the history of slack key guitar… In the early 1800's, Hawai'i Island was overrun with cattle—the offspring of a gift to King Kamehameha I, which he released into the wild. They became such a problem that King David Kalakaua requested the help of the Spanish-Mexican cowboys. These paniolo (from "Espanol") introduced the guitar to the islands, along with their roping and riding skills. It was immediately adopted by local musicians, and as their music evolved, they experimented with different tunings of their strings (other than the standard EADGBE), which became Slack Key (kī hōʻalu).
Wednesdays
For a change of pace, visit Manta at the Mauna Kea Beach Hotel to hear the outstanding jazz duo of Jesse Snyder on sax and Gary Washburn on keyboard. Believe it or not, Gary is also a Grammy winner—or his school is.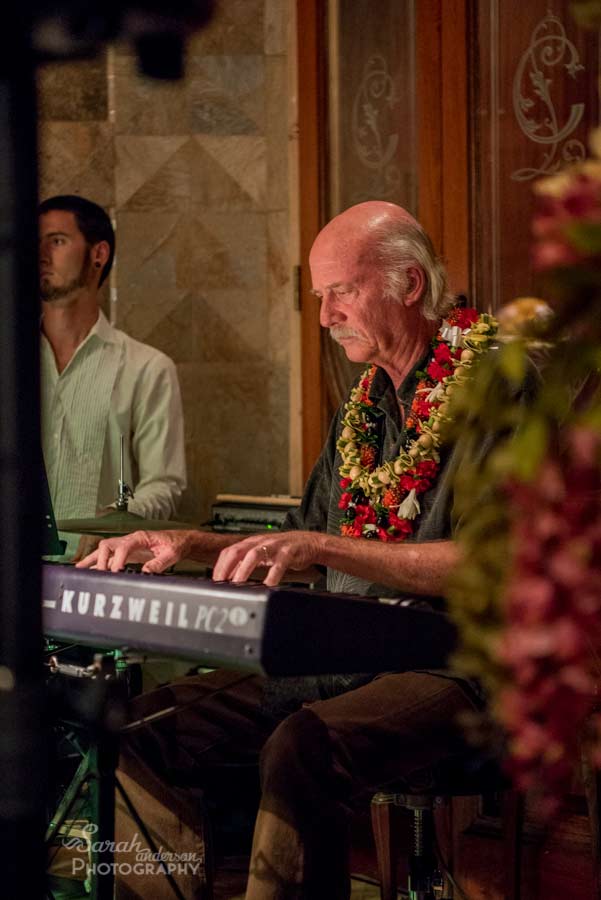 In Honoka'a, where he's been teaching music for four decades or so, Gary Washburn is a musical hero. By allowing the kids to play the music they like, helping with arrangements, and giving them professional playing experience at home and on the road, he's built a music program that won Honoka'a High & Intermediate School a $10,000 award from the Grammy Foundation!
Thursdays
You can also find Gary Washburn on Thursday evenings at Red Water Cafe in Waimea, along with former student Elizabeth Sekona Robinson on jazz violin. Or, cruise to The Shops at Mauna Lani and check out live entertainment nightly at Tommy Bahama Restaurant & Bar. The Shops also presents a new open-air dining option, with "Dinner & A Show," where restaurants offer favorite foods to carry out, and their Center Stage venue is set with tables and chairs. Entertainers vary every month, from Hawaiian musicians to Irish bands, old school rock & roll and more.
Fridays
Sunset is spectacular at Lava Lava Beach Club This toes-in-the-sand bar and restaurant is located right on the ocean at 'Anaeho'omalu in Waikoloa Beach Resort. To find it, look for the blue "wave" signs indicating public beach access; drive towards the ocean, all the way through the parking lot, and turn left at the sign. Come early to find the best spot—here and at the bar too.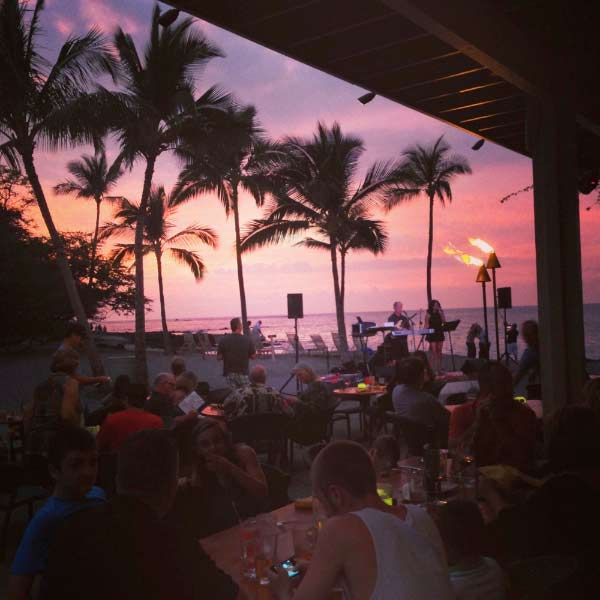 Lava Lava Beach Club offers live music and hula nightly. And, on the third Friday of each month, the celebrated "Wild Hawaiian," Henry Kapono is the featured musician. In the 70's Henry was part of the duo, Cecilio and Kapono, the first Hawaiian group to receive a national recording contract. In his solo career, Henry has won 18 Nā Hōkū Hanohano Awards, including Male Vocalist of the Year, Song, Single and Album of the Year, Best EP along with John Cruz and Brother Noland. Henry's music continues to evolve as he innovates, sometimes infusing rock rhythms into Hawaiian traditional themes.
And, if you're on the island on the first Friday of every month, don't miss the special Aloha Friday concert at the gorgeous Aka'ula Lanai.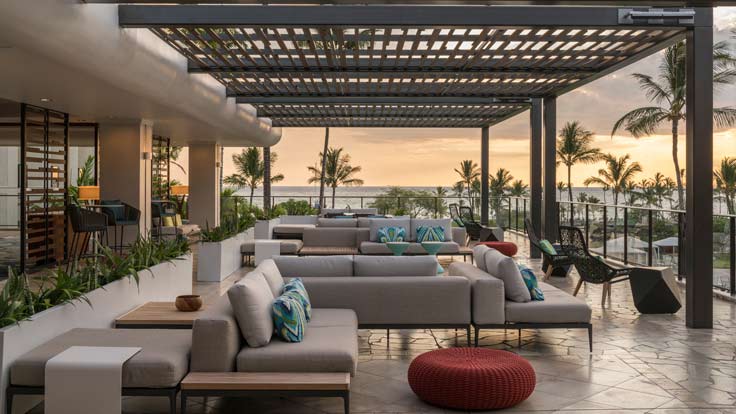 Saturdays
Every month, Queens' MarketPlace presents a free mini-concert under the stars at their Coronation Pavilion. This show stars Kunia Galdeira, grandson of the legendary Gabby "Pops" Pahinui. Kunia learned to play 'ukulele at a very young age, and his musicianship and smooth vocals bring well-loved Hawaiian songs to life.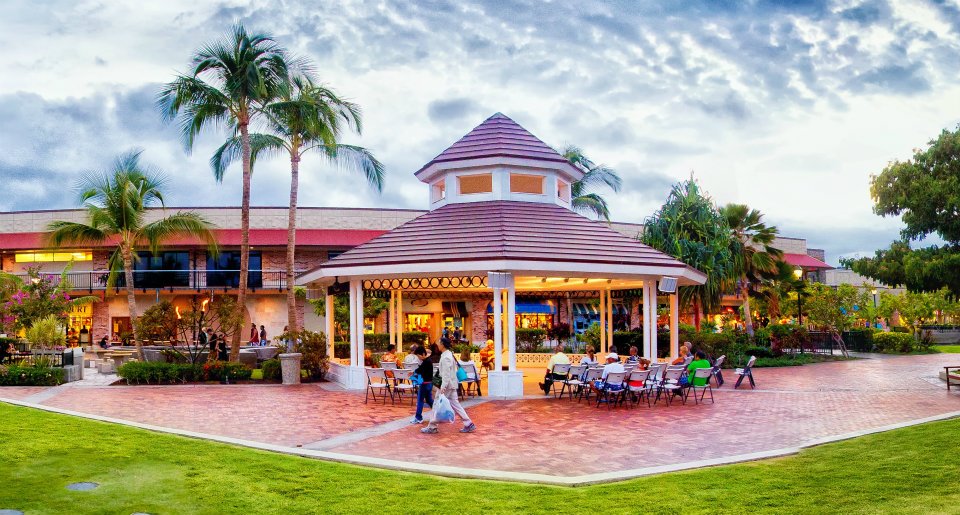 Like slack key, the 'ukulele has played a role in Hawaii history. A few years after the paniolo arrived, sugar cane plantations were recruiting immigrant workers from China, Japan, Korea, the Philippines, Puerto Rico and Portugal. And it was a group of Portuguese craftsmen who brought their little "braguinha" guitars. Hawaiian musicians dubbed the instrument "'ukulele" (jumping flea, describing the players' technique).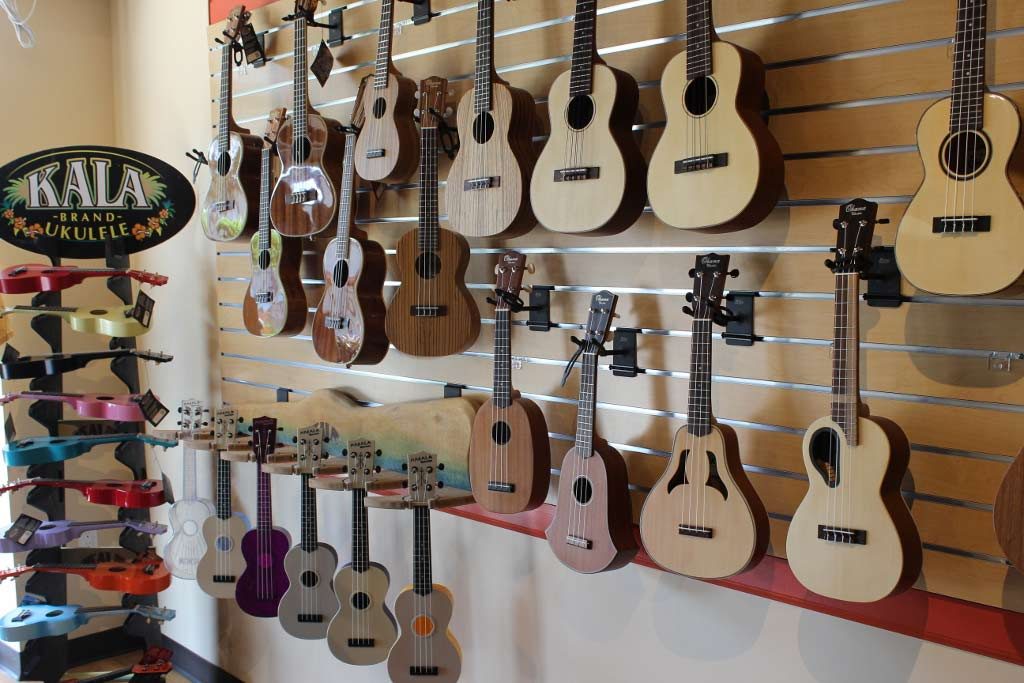 If you're inspired by Kunia's concert, stop in Hawaiian 'Ukulele and Guitars in Queens' MarketPlace, and check out their selections of instruments, sheet music, instruction books, CDs and more.
Sundays
On September 28, the Blue Dragon Tavern & Cosmic Musiquarium returns to the coast's music scene. This favorite dancing and dining venue presents an eclectic blend of live entertainment Wednesday-Sunday, to include local favorites like Lorenzo's Army, ("good time music from Etta James to Bruno Mars"), plus country music, comedy and more casual evenings with open mic nights and Hawaiian style jam sessions or kanikapila ("play the instruments") occasionally.
Wherever you go, please enjoy the music in the air!
To keep up with the music scene on the Kohala Coast and beyond, follow Big Island Music Magazine.